Beyond Direct Mail: Funeral Home Marketing Trends You Need to Know
Aug 29, 2022 |

6 MIN READ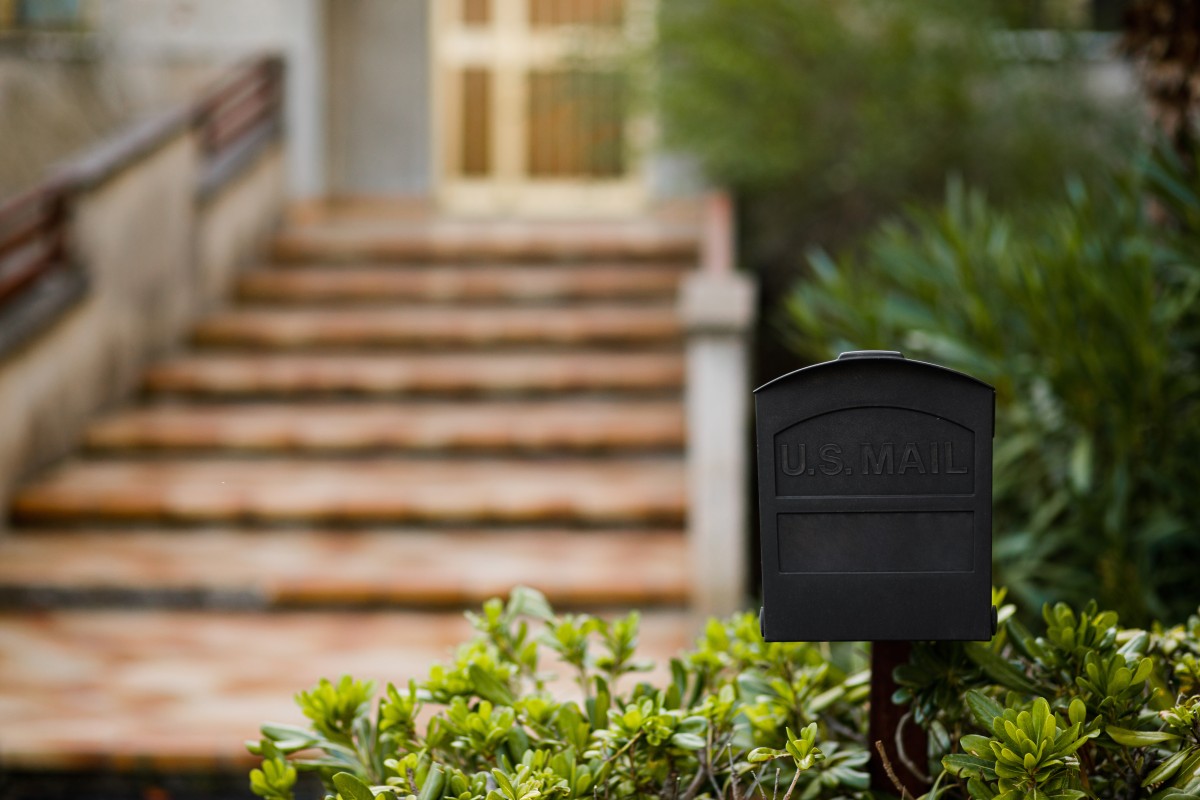 A lot has changed in the funeral industry. Much like traditional funerals have given way to more personalized celebrations of life, traditional marketing methods are in the process of changing as well. Most funeral homes rely on direct mail to market their services. But, as we move further into the digital era, relying on traditional marketing strategies can be a challenge. Seniors and their families alike stay connected online, especially in the wake of COVID-19.
Marketing strategies for funeral homes have evolved to move beyond direct mail. Now, funeral directors can connect directly with seniors and their family members online. Some of the newest marketing strategies may feel nontraditional, but they allow you to meet your community where they are.
Quick links:
Does Direct Mail Still Work?
Using direct mail to market at-need funeral services or preneed funeral insurance can still be effective. Direct mail open rates are extremely high, reaching as high as 90%. However, for your campaign to be that successful, you still need to employ some more modern marketing trends.
Personalization techniques are key to direct mail campaigns. Segmenting your audience and making sure you don't just put "Dear Resident" on the envelope can go a long way in boosting open rates. They increase up to 135% when a name is on the mail.
So while direct mail does still work, it's not as simple and straightforward as it was a few decades ago.
Why Traditional Funeral Home Marketing Strategies May Be Less Effective
When you're looking to grow your funeral home's marketing, it's important to look outside the box. Consumers are adapting their habits to a more online-centric environment. Over 60% of people over the age of 65 own a cell phone, and 75% of people in that same age group report being internet users. These numbers continue to grow over the decades, so it's crucial to move your marketing efforts out of physical mailboxes and into virtual space.
Traditional funeral marketing strategies can become costly, and you may not be reaching your audience to your full potential. Advertisers spend about $167 per person on direct mail, but the average cost per click on a Facebook ad is less $0.30 in the United States.
Direct mail and sponsorships are still popular ways for funeral homes to market, but as more people move online, they're expecting to see your business there, too. Moving online also has the benefit of tracking conversions with automated ROI reports, so that way, you can focus your budget on campaigns that are seeing success.
Leveraging newer trends versus focusing strictly on traditional marketing methods can help give you a leg up on the local competition. Here are five trends you should incorporate into your funeral home marketing strategy.
Foster Engagement with Social Media Marketing
There are plenty of ways to utilize social media for funeral homes. Social media can be a cost-effective, wide-reaching way to connect with your target audience.
Organic social media posts (meaning posts that aren't paid ads) are a great way to build awareness and engagement. Not all of your posts will be geared towards sales conversions, but rather should aim for garnering likes, comments, clicks, and/or shares to encourage community building.
If you're selling preneed funeral services and insurance, you can create a social media campaign around that. Your posts should aim to educate the community about preneed services by sharing blog posts and service pages from your website, testimonials from past clients, and photos and videos that demonstrate your preneed services.
Target Specific Audiences with Pay-Per-Click Ads
Pay-per-click advertising (PPC) helps you target specific audiences looking for your services. PPC allows you to set parameters for exactly who you want to find your website.
For example, if you're selling preneed funeral insurance, then you can target senior citizens of both genders aged 65 and older. You can also target people located close to your funeral home; you select the mile radius when running the ads. Other ad targeting options include interests and habits, what people are actively searching for, and users who have interacted with your website or ads in the past.
Some metrics you can track for a successful campaign are click-through rates (CTR), conversion rates, and cost-per-click (CPC). Aim for a high CTR and conversion rate, and a low CPC. This means a lot of people are clicking on your ad and converting into a sale and that your ad is not reaching a disengaged, uninterested audience.
Refresh Your Website with Search Engine Optimization (SEO)
Does your website welcome visitors with ease of use and a beautiful design? Your website should provide value to your visitors beyond just some pages advertising your funeral services. It should also draw them in with an easy-to-use, modern design that'll have them feel comfortable right away.
Making your site search engine optimized is a great way to grow your funeral home. Search engine optimization (SEO) is the process of making your website easy for Google and other search engines to crawl, index, and rank. Utilizing keyword research to find out what your ideal customer is searching for and creating optimized content around those topics can help your funeral home rank on the first page of Google.
Manage Your Reputation with a Google Business Profile
Have you claimed your Google Business Profile (GBP), formerly known as Google My Business? Your GBP is a free tool that helps you connect with people searching for services in their local area.
GBPs house information about your business such as hours, address, and your available services. Your profile is what shows up in Google Maps when people search for a business near them, and it's also where people can view and leave Google Reviews. If you haven't claimed your Google Business Profile, then you won't be able to manage your reviews.
Google Reviews can help boost your local SEO. Reviews showcase a level of authority and trust, which are two of the major ranking factors in SEO. Managing those reviews by replying to every single one, both positive and negative, can also help boost consumer trust. It provides funeral home directors with an opportunity to connect with families after services and also to handle any customer service issues that come up in a negative review.
One way to get more Google Reviews is to invest in your aftercare programs. Providing grief support to families after they've lost a loved one can help you continue to build that relationship and will make your funeral home stand out. Make sure you provide plenty of resources and support for those who have lost their loved ones. They'll likely show their appreciation and take that over to Google Reviews.
Market Through Educating Local Community
Engaging your local community and focusing on educating them on preneed funeral insurance can benefit your business. By meeting seniors where they are and participating in local events, you can build your brand awareness.
Consider hosting events at local senior centers or joining in on AARP events. There are also expos, organizations, and volunteer programs in your community geared towards seniors. Fostering your relationships with community members means they'll keep you at the forefront when they start end-of-life planning.
Get Support from an Insurance Partner
At ELCO Mutual, we offer preneed funeral insurance and are here to support you in your marketing strategy. Our team is here to help you engage with your local community and to provide products and services that help elevate your marketing efforts. Contact us today to see how we can help!