Helping Clients Plan Alternative Funerals (+ Top Alternative Options)
Aug 08, 2022 |

7 MIN READ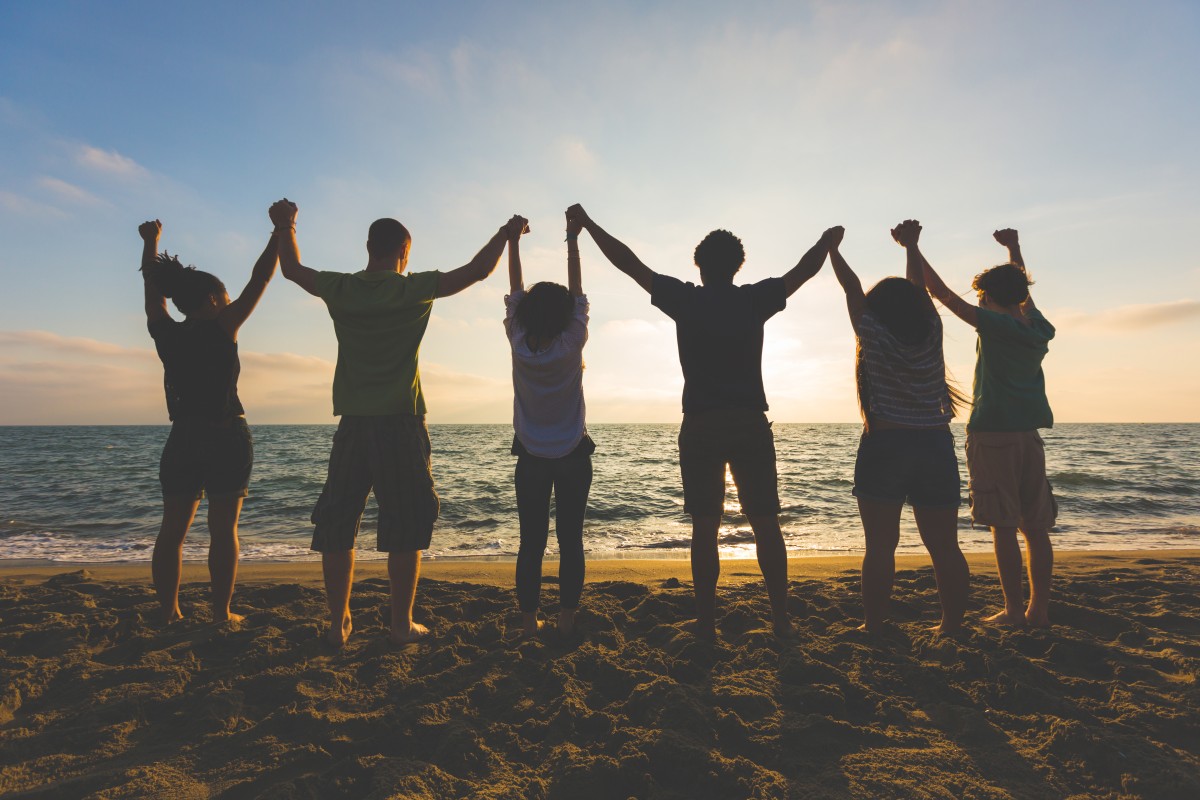 The funeral industry is changing in many ways. One of the most notable circumstances is the shift toward alternative funeral services.
More and more people are choosing alternative funeral options that better reflect their personal beliefs, values, and preferences. This emerging trend is a significant area of focus for funeral homes, as competition has risen significantly. In 2021, the funeral home market was valued at nearly $16 billion, showing a steady increase over recent years.
The alternative funeral service providers have emerged, presenting themselves as a lower cost, more flexible option as opposed to the traditional funeral home. The best way to stay competitive in the new landscape of the funeral home industry is to meet the market where they are and provide your own alternative funeral planning services.
Quick Links
What Are Alternative Funerals?
Alternative funerals are becoming more popular as people increasingly seek to personalize the end-of-life experience for their loved ones. In fact, the National Funeral Directors Association (NFDA) published a 2021 Cremation and Burial Report that found that cremation rates are hitting 58 percent, with the burial rate at just 37 percent.
While traditional funerals typically follow a fairly standard format, alternative funerals like cremations and non-traditional ceremonies can be customized to reflect the unique life and personality of the deceased. They can include a truly unique experience that matches the deceased's personality in an uplifting way.
Myths About Traditional Funeral Services to Address With Clients
While many of your clients are likely looking at alternative funeral options, it's important to address any questions or existing beliefs they may have about the services you offer.
Some of the most common myths you can help explain with your clients include:
Funeral Myth #1: Funerals are required by law.
Many people believe that traditional funerals are required by law. However, there are no laws mandating any particular type of funeral service. Your clients are free to plan whatever type of funeral they feel is appropriate, without worrying about whether or not it conforms to some arbitrary set of rules.
Take this opportunity to showcase the full suite of your services, including options where you help clients personalize the funeral experience. While a funeral is not required, make it clear that your commemorative services make the process of honoring a loved one simple and meaningful.
Funeral Myth #2: Funerals are always expensive.
It's common for clients to assume that all traditional funerals are always expensive. While it's true that funeral services can be significant, there are plenty of ways that you can help clients save big and fit their budget.
Adopt a consultative approach so you can deliver an exceptional client experience. Funeral planning is never easy, but show clients how your team can make it as painless as possible so they can focus on celebrating their loved one and processing their own feelings of grief.
You can also help clients with financial planning. One of the most common offerings funeral homes offer is preneed insurance. If you provide these kinds of products, make sure you find a trustworthy insurance agency, like ELCO, to help you process applications and help clients better understand their eligibility.
Funeral Myth #3: Embalmed remains stay preserved for years.
Contrary to what some funeral home clients may think, preserving a body through embalming does not completely prevent or significantly delay decomposition. In fact, embalmed remains typically last for about a week before decomposition begins.
By clarifying this, you can help people better understand which options best suit their needs and the wishes of the deceased. The most common question clients face is planning for a burial service or using cremation.
Funeral Myth #4: Vaults are a legal requirement.
This is another common misconception about funerals that centers around the law. It's easy to assume that burial vaults are required. After all, several funeral homes have regulations requiring vaults. This is meant to improve visitor safety and prevent grave issues.
However, a burial vault is not required by law. You can still explain the benefits of using burial vaults, but show them the other options you provide.
Funeral Myth #5: Cremation is the only environmentally friendly option for burial.
While cremation is certainly a great option for sustainable funeral services, some alternative funerals can be a good choice too. For example, a green burial is a service that does not include embalming. This kind of burial also includes a biodegradable casket.
In fact, a green burial is one of the most popular alternative funeral options.
What Are Alternative Funeral Options?
There are many different types of alternative funerals. These include:
1. Direct cremation
This process involves a crematorium collecting the deceased and immediately conducting the cremation. The ashes are returned to your client, so they can decide how to best celebrate their loved one.
2. Green burial (aka natural burial)
=As mentioned above, a green burial consists of placing the deceased's body in a biodegradable container and lowered into a gravesite. By not using chemicals, the body fully decomposes quickly.
3. Home funeral
Home funerals were a lot more common before funeral homes became so popular. However, some people may prefer to honor their deceased in the comfort of their home.
4. Ash scattering ceremonies
Scattering ashes at meaningful locations is a popular alternative funeral. You can help clients plan their event by researching local regulations to find the best place to commemorate their loved ones.
The most common type of this style of ceremony is a water burial, which includes family members scattering ashes of the cremated remains in the ocean, a river, or other natural bodies of water.
Another common location is the forest. In fact, there are some companies that help people mix ashes with soil that is placed under a growing tree and add a small memorial marker for the deceased.
5. Other cremation processes
Outside of traditional cremations, there are other alternative options of how bodies are cremated that are less harmful to the climate.
Some common options include resomation or alkaline hydrolysis. This process consists of placing a body in a biodegradable container, then placing it in a water cremator. It's a pressured system that mixes chemicals to reduce the body to ash using way less energy than traditional methods.
How to Work With Clients Who Want to Plan Alternative Funerals
As the funeral industry continues to change, so do the types of funerals that people are requesting. While traditional funerals are still the most popular type of funeral service, more and more people are interested in alternative funeral options.
If you're a funeral director who wants to be able to work with clients who are interested in planning alternative funerals, there are a few things you can do to make sure you're prepared.
1. Educate yourself on alternative funeral options.
The first step is to educate yourself on the different types of alternative funerals that are available. This way, you'll be able to better understand what your clients are looking for and be able to offer them guidance and advice.
2. Be open-minded towards alternative funeral options.
While you may not be personally interested in planning an alternative funeral, it's important to be open-minded toward the idea. This way, you'll be able to stay objective and focus on better understanding your clients' unique desires and needs.
3. Have a plan in place for how you'll handle alternative funerals.
Before you begin working with clients who are interested in alternative funerals, it's important to have a plan in place for how you'll handle these types of funerals. This way, you'll be able to better serve your clients and ensure that their funeral is handled the way they want it to be.
4. Be prepared to answer questions about alternative funerals.
Clients who are interested in alternative funerals will likely have a lot of questions. Be prepared to answer these questions so that you can provide your clients with the information they need to make an informed decision about their funeral plans.
5. Be respectful of your clients' wishes.
Above all, it's important to be respectful of your clients' wishes. This means that you should never try to talk them out of planning an alternative funeral. Instead, you should focus on helping them plan the funeral that they want.
If you follow these tips, you'll be well on your way to being able to work with clients who are interested in alternative funerals. By educating yourself on the topic and being respectful of your clients' wishes, you can help them plan the perfect funeral for their needs and help them fit their wishes within their budget.
As noted above, one of the best ways to help with financial planning for funerals includes looking at financing options like preneed insurance.
How Preneed Insurance Covers Alternative Funerals for Your Clients
Preneed insurance is a type of life insurance that your clients can purchase to cover funeral and burial expenses in advance. It's also known as funeral insurance or final expense insurance.
Preneed insurance policies are generally low-cost and easy to qualify for, even for people who have health problems. And because the policy pays benefits directly to funeral homes, clients won't have to worry about coming up with the money to cover funeral costs.
It can be used to pay for any type of funeral or burial, including traditional and alternative funerals. Help clients better understand all of their options.
Find an established partner like ELCO to help provide your clients and prospects with all the resources they need to plan ahead for covering the costs of funerals and burials. Reach out now to learn more about Preneed Advantage Life Insurance.