5 Tips for Selling Preneed Funeral Arrangements
Aug 22, 2022 |

6 MIN READ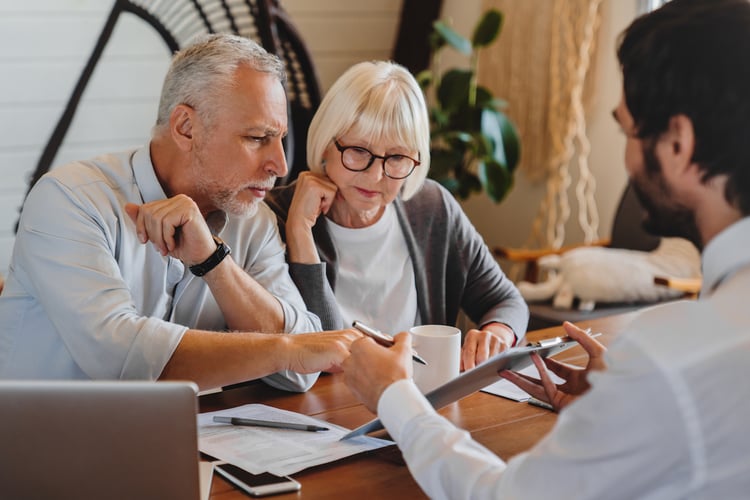 Selling preneed insurance can be a complex and requires more than just new business strategies and marketing tactics. Selling preneed funeral arrangements also requires effective relationship-building to ensure the success of every arrangement.
One of the challenges of selling preneed insurance and funeral services is that, by their very nature, they are set in the future. The reality is that a single prospective customer may not see the value of preneed funeral arrangements during his or her lifetime.
By focusing on building brand awareness, you can help families understand what preneed funeral arrangements are and the benefits of having preneed insurance.
Quick links:
Who Needs Preneed Funeral Insurance?
Preneed funeral insurance is beneficial for seniors planning for the end of life. Whereas an at need funeral is purchased and planned at the time of need, preneed allows for seniors to take their funeral planning into their own hands. It grants them some independence and allows for them to ensure all of their wishes are being met.
Preneed funeral insurance takes the burden off of families. They don't have to stress over the finances that come with a funeral. Families also won't have to worry if their loved one would be happy with their funeral arrangements.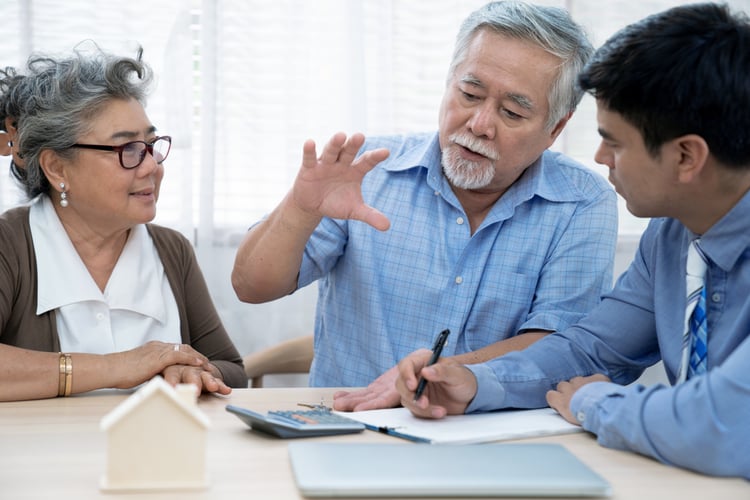 What Are Traditional Preneed Insurance Opportunities?
Preneed insurance is a form of life insurance that pays for your funeral. When someone signs a contract for preneed funeral services, that is either paid for by their preneed insurance or an annuity. As a funeral director, you can sell insurance policies for a commission.
At ELCO Mutual, eligibility for preneed insurance depends on the payment option selected. If someone is under 95 years old, they may be eligible for a Guaranteed Single Issue Pay policy with no underwriting involved. However, if an individual wants to spread payments out over the course of a few years, it depends on their age. For multi-pay plans, they must also answer a few basic questions for qualification.
5 Tips for Selling Preneed Funeral Arrangements
Ultimately, your biggest asset in selling preneed funeral arrangements is consumer awareness. When most people think of end of life planning, they think of their will and testament, and when they think of funerals, they only consider at-need arrangements.
Boosting awareness of your preneed funeral arrangements and insurance can help boost sales for both preneed and, indirectly, your at-need arrangements. Here are five tips for selling preneed funeral arrangements.
Partner With Local Hospice Care
Reach out to your local hospice organizations to help connect directly with your audience. When you partner with hospice care, you can:
Sponsor events hosted by the hospice organization to build brand awareness
Host events, seminars, and workshops to educate patients and their families about preneed funeral insurance
Share information with staff in the form of brochures or other paperwork they can share with a patient's family members
Educating hospice patients on how to plan a funeral with preneed insurance gives a unique opportunity to directly build relationships with your community before they even consider services. This boosts your chance of building a relationship with them and increases the chance for referrals, even if they don't decide to go with your services.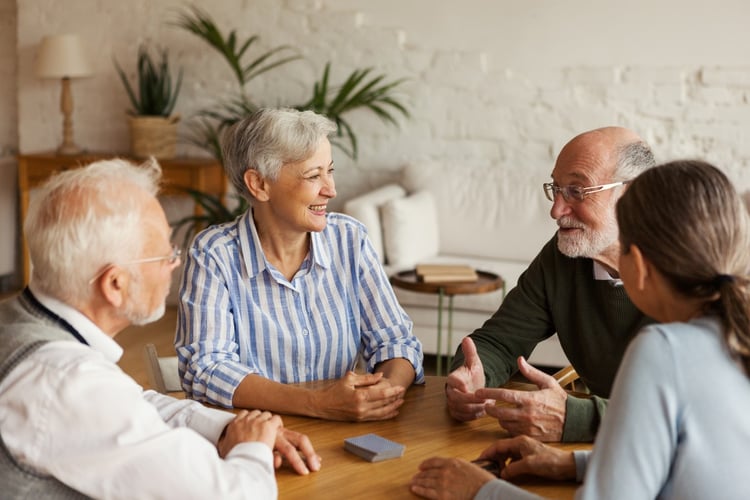 Expand Your Network With Your Community
Sharing the different types of funeral experience with your community doesn't have to be overcomplicated. If you can focus on networking, you can boost awareness for your funeral home.
Engaging with seniors where they are is a great way to start. Start looking for senior expos and AARP events in your area. Beyond hospice organizations, you can also look into what events different retirement communities near you offer for their residents, or volunteer at local nursing homes.
You can also reach your community at large with other local events. Your funeral home can sponsor a local 5K run, for example, or you can set up a stall at a local farmer's market. Farmer's markets have since expanded to all types of local businesses, not just produce. Check with your local market to see what types of businesses qualify to set up a booth.
Leverage Testimonials
Testimonials can be a powerful tool in converting a skeptic into a customer. Testimonials grant your customers an unbiased opinion on your services while often answering many questions they might have about what it's like to work with you.
After the funeral arrangements, families who had a positive experience with you are likely to leave positive reviews. This is especially true if you have aftercare programs to help families transition after the loss of a loved one and move through the grieving process.
Leverage testimonials that discuss the benefits of your funeral services. For example, if you're selling preneed funeral arrangements, look for benefit-rich testimonials from families who either just finished preneed funeral planning or from those who recently lost a loved one after a funeral service. Ultimately, you want potential customers to connect with testimonial writers.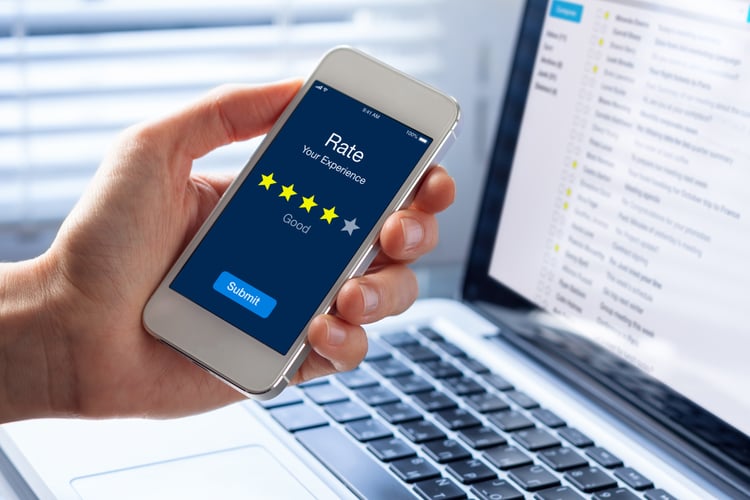 Additionally, remember to highlight your testimonials on your website and on social media. They're an incredibly effective marketing tool you can utilize at no additional cost.
Build Your Presence Online Using SEO
Is your website search engine optimized? Search engine optimization (SEO) is a strategy you can implement to help your website rank on search engine result pages (SERPs). SEO usually involves keyword research targeting specific language your audience is searching for. While it takes time to build to the first page of search engine results,
Try targeting your service pages around different types of funeral plans and your blog posts around informational content your audience might find helpful, like a funeral cost breakdown or the difference between preneed and at-need.
Keeping your website up-to-date and easy to use helps with SEO, too. Check your page site speed periodically to make sure nothing is slowing down your users. Site speed can directly impact your SEO rankings since a slower speed can increase your bounce rate (more people leaving your site).
Testimonials can also help with local SEO. Google reviews play into your authority and trust, two major ranking factors. It's just another reason why testimonials are so powerful.
Conduct Ongoing Sales Training
Conducting ongoing sales training helps your sales team stay on top of the latest in funeral home trends. This is true for both the latest in marketing techniques and updated funeral prices.
Set yourself apart from other funeral directors by training your sales team to view preneed funerals as a main service offering rather than just an additional revenue stream. Your team should be equipped to appeal to families who are on the brink of having a difficult discussion.
Your sales team should be ready to answer questions from prospective families, including average funeral costs, how preneed funeral insurance can help with funeral costs, and what your aftercare programs look like.
How an Insurance Partner Can Help
At ELCO Mutual, our team is here to help you. As a funeral director, we understand you are juggling a lot to make your funeral home successful and provide for your clients. Our team is ready to assist your marketing efforts and help you engage with your local community. Contact us today!