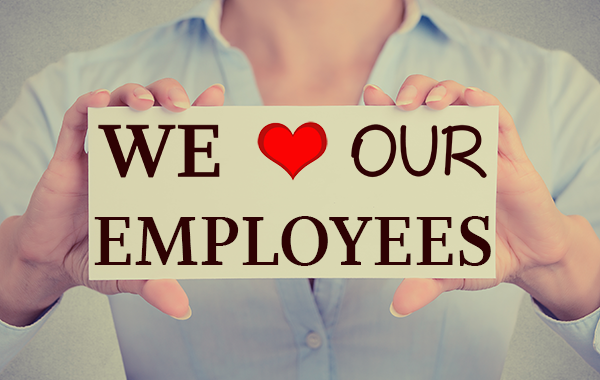 "No duty is more urgent than that of returning thanks" --James Allen: British Author, Philosophical Writer
This Friday March 3rd, marks National Employee Appreciation Day. Celebrated since 1995 in both Canada and the United States, it is a time to celebrate the efforts of those individuals who serve as the foundation for some of America's success stories. This positive day of celebration begs the question: Is one day really enough? We think not. That said, ELCO Mutual believes it's a good excuse to remind ourselves of the power of appreciation and why it's an under-appreciated element of business success.
Our success was built on its' employees commitment to productivity, performance, customer care and service. That inspires us every day. Each organization has its own unique mix and every member brings different experiences to that mix. The diverse group of people that serve you and ELCO Mutual, has created a culture that is the key component in our company's overall success these 70 plus years. As David Packard, engineer, businessman, and philanthropist wrote: "A group of people get together and exist as an institution we call a company so they are able to accomplish something collectively that they could not accomplish separately. They make a contribution to society, a phrase which sounds trite but is fundamental."
Of all the national observances and special days this company could celebrate, it is going to be our pleasure to take advantage of this opportunity, to introduce you to the different pieces of our corporate puzzle. For several months to come, ELCO will be featuring those departments and people that are committed to serving you. We look forward to bragging about our people and hope you will enjoy meeting us in a new way.
In closing to all our ELCO Mutual employees. Thank you for your contributions. You matter to us. We noticed. We thought it was important to say, "Thanks so much".
ELCO's Officers