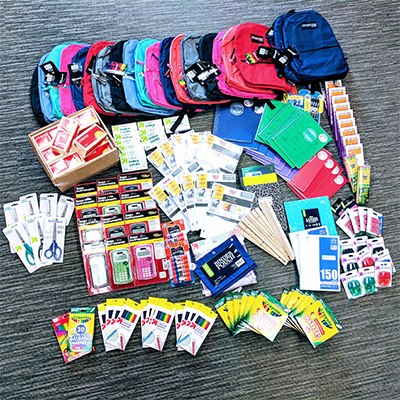 Earlier this month, ELCO employees and their families banded together to collect school supplies for Miguel Juarez Middle School in Waukegan, Illinois. In total, ELCO's staff & their families purchased over $400 worth of School Supplies.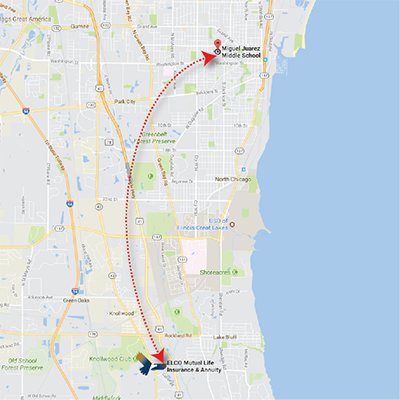 Janice Bradford, of our Policyowner Service Department, helped by dropping off the supplies at Miguel Juarez Middle School. She shared "The appreciative smiles could not be contained by the staff, as the backpacks and school supplies were being unloaded." A total of 24 students received the necessary supplies for the 2017/2018 school year. Janice added, "it was an amazing treat to be a part of ELCO's giving back to the community, and paying it forward to give others a chance at a better education and life."
Many thanks to all who participated to make this such a wonderful and successful effort.