2017 has been a year of many firsts for ELCO. From new product offerings for our clients, development of a new Marketing Department, to having our First Annual W.D. Bruce Golf golf outings with our producers. There is one thing however that we are proud to say, wouldn't be considered a first for our company. That one thing would be the big heart for volunteerism within our company and beyond our walls. We have continued our relationship with Bernie's Book Bank, which focuses on children and a love of reading. We have continued our relationship with Feed My Starving Children that not only serves millions here in the United States but around the world. Backpacks for children in need of school supplies were delivered in time for their first day of school. Our Illinois winter will dictate the need for a coat drive. Finally, the Giving Tree project, which allows us to choose a child or senior that would otherwise be overlooked for the holidays.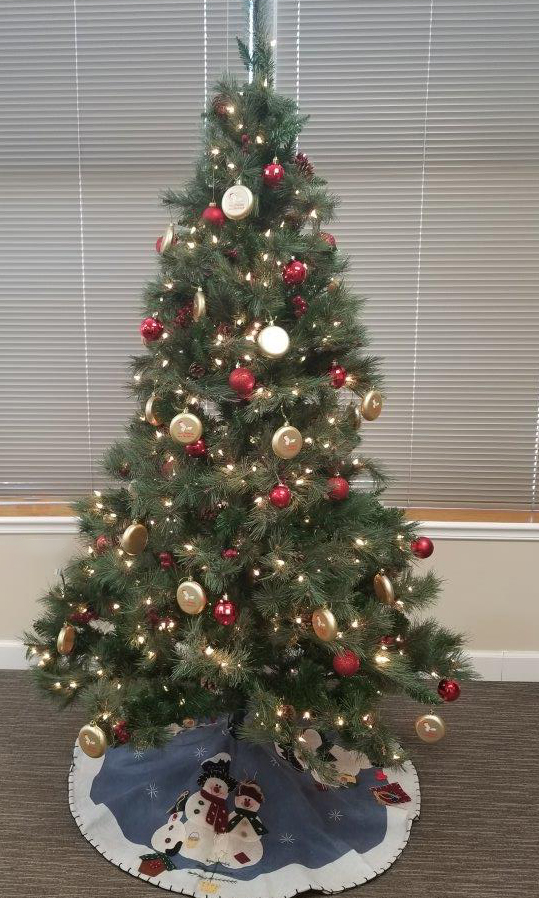 While we can't all be another Warren Buffett, we can be among millions of ordinary Americans, people who you pass on the street every day. People that give to charity or donate their time. This for the sake of making the world a better place, one dollar or hour at a time. According to a Gallup survey on volunteering in the USA, 52% of volunteers do it because they like doing something useful and helping others. Another 38% said they enjoy doing volunteer work and feeling good about themselves. Helping others has proven to fight depression by helping take your mind off your own problems and thereby enabling you to see the bigger picture. We can't help but come to the realization that when volunteering, we are truly needed.
Our Giving Tree project, Santa's for Seniors, focused on seniors in need, and their needs were eye-opening to many of us. We expected the request for hats, gloves, and coats. But what threw us for a loop were the requests for something as simple as postage stamps, a space heater, pans for cooking, and a Bible to pass on to the family. We are going to say something here that might sound a little sappy. But, we loved to see so many here mull over their decisions on color, size, style, and just that right thing to put under a senior's tree. Our favorite thing about this project is the fact that it was not designed to help our company grow. Nothing tangible gets sent our way. We do it as a company among many companies, that believe in the greater good. The greater good is not something that benefits us, but it may benefit the human race as a whole.
Here is one of our favorite observations about the greater good from, John C. Knapp in For the Common Good: The Ethics of Leadership in the 21st Century. "If the world were to agree on a vision of the common good, what might it be? Frances Hesselbein* argues that to some extent such a vision already exists, one that embraces healthy children, strong families, good schools, decent housing, and work that dignifies, all in the cohesive, inclusive society that cares about all of its people."
We won't forget our 2017 Giving Tree project this year. We are proud to say that our employees are Santa's for Seniors. We look forward to another year ELCO will provide each of it's employees, to be part of the corporate culture of giving.
ELCO extends a hardy and healthy season of greetings, that continues to give blessings to each of you.
*Frances Hesselbein: Writer, Management Consultant, Presidential Medal of Freedom recipient