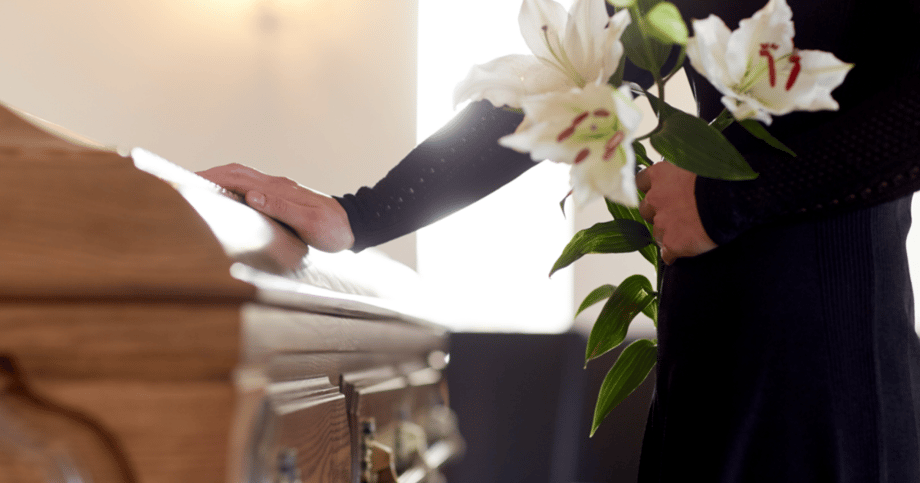 Planning a funeral can be emotionally and financially draining. Since the 1980s, funeral costs have increased steeply, and the average total cost is now between $8,000 and $10,000. By preplanning your funeral, you can relieve your family of worry about the costs so they can focus on celebrating your life.
This article will give you an overview of typical funeral costs as a first step in the funeral planning process. By figuring out what is important to you and understanding the various costs, you will be able to determine how much you need to fund your funeral.
Basic Services Fee ($2,300)
When you plan your funeral, you will start by choosing a funeral home. They will sit down with you and your family and go over your needs and wants. All funeral homes charge a basic services fee to cover all their basic services, including obtaining copies of death certificates, securing any permits needed, sheltering the remains, and coordinating the event.
Burial or Cremation?
Next, you'll need to decide between burial and cremation. This decision could come down to two main factors: personal preference and budget. The average funeral and burial cost can be around $7,848 while a cremation can be approximately $6,970. (Source: nfda.org/news/statistics)
Burial Costs
Typical expenses for a burial include a burial plot, casket price, vault, the basic service fee, and transportation.
Plot ($1,000-$3,000)
Depending on whether you choose a public or private cemetery, burial plots can range from $1,000 to $3,000. There is often an additional cost to "open and close the grave" (dig the grave and fill it again).
Headstone/Grave Marker ($1,000–$2,000)
Headstones sit upright by the casket and typically cost around $2,000. Grave Markers lay flat on the ground and cost about $1,000. The cost can vary depending on the material used for the headstone or grave marker.
Casket ($995–$10,000)
The casket will probably be the most expensive item you'll buy for a funeral with burial. The cost can vary widely based on material, design, and style. Casket costs average between $1,500–$3,000, but some sell for $10,000 or more. There is also an option to rent a casket, which some families decide to do. This can average to around $995.
Vault/Coffin Container ($1,572)
Many cemeteries require a burial vault or coffin container to ensure the ground will not collapse over the casket.
Cremation Costs
Cremation is the more budget-friendly of the two options. This could be one reason that more people are turning to cremation over burial. According to the 2020 NFDA Cremation and Burial Report, the cremation rate is projected to reach over 63% by 2025.
Cremation Fee ($350)
This fee is charged by a third party that works with the funeral home to do the actual cremation.
Cremation Casket ($150-1,310)
A cremation casket is a standard wood box that is designed to disintegrate in the cremation chamber to help with the cremation process. If you plan to have a viewing or visitation before the cremation, some funeral homes offer traditional caskets for rent. Casket rental can cost between $400–$600, depending on material and style.
Urn ($295)
An urn is a container used to store the ashes of a loved one. Funeral homes usually provide a basic container, but some families want something more presentable. This price can also depend on style, material, engravement, and size.
Embalming

($775)

Whether you decide on burial or cremation, you should factor in the cost of embalming. Embalming delays changes in the body that can occur after death and preserves your body for the funeral service after you pass away.
Transportation ($150–$500)
This price includes renting a hearse and/or a service car. Hearses are typically used to transport the deceased from the funeral home to the cemetery for the gravesite service. A service car is used to transport family members to the memorial service.
Flowers ($500–$700)
People usually set aside money for flowers for the celebration. Some people decide not to pay for flowers as part of prearrangement because flowers are a traditional gift from guests to pay respects to the deceased. This is one of the easiest ways people can save on funeral costs.
How You Can Save For Funeral Costs?
There are several ways you can prepare to save for the rising costs of funerals. Putting your money away in one of these life insurance policies can protect your family from the financial burden of your funeral and help them focus on grieving your loss.
Preneed Insurance
With preneed insurance, you can make arrangements with a funeral home before you pass. You'll discuss your funeral checklist and the costs of each element of your funeral. That money is then put into a life insurance policy to cover the associated costs. You pay premiums to the insurance company, and after you pass, the money is given to the funeral home to cover expenses. ELCO's Preneed Advantage policy premiums can be paid as a single, lump-sum amount or in multiple installments.
Final Expense Insurance
Final expense insurance provides greater flexibility than preneed insurance. It can be used to cover funeral costs as well as medical expenses and other outstanding debts. It can even be used to fund a wake or travel expenses so loved ones can attend the funeral. ELCO's final expense insurance offers competitive premiums and the potential to grow the policy with annual dividends.*
For more information about life insurance, subscribe to our blog!
*Dividends are not guaranteed