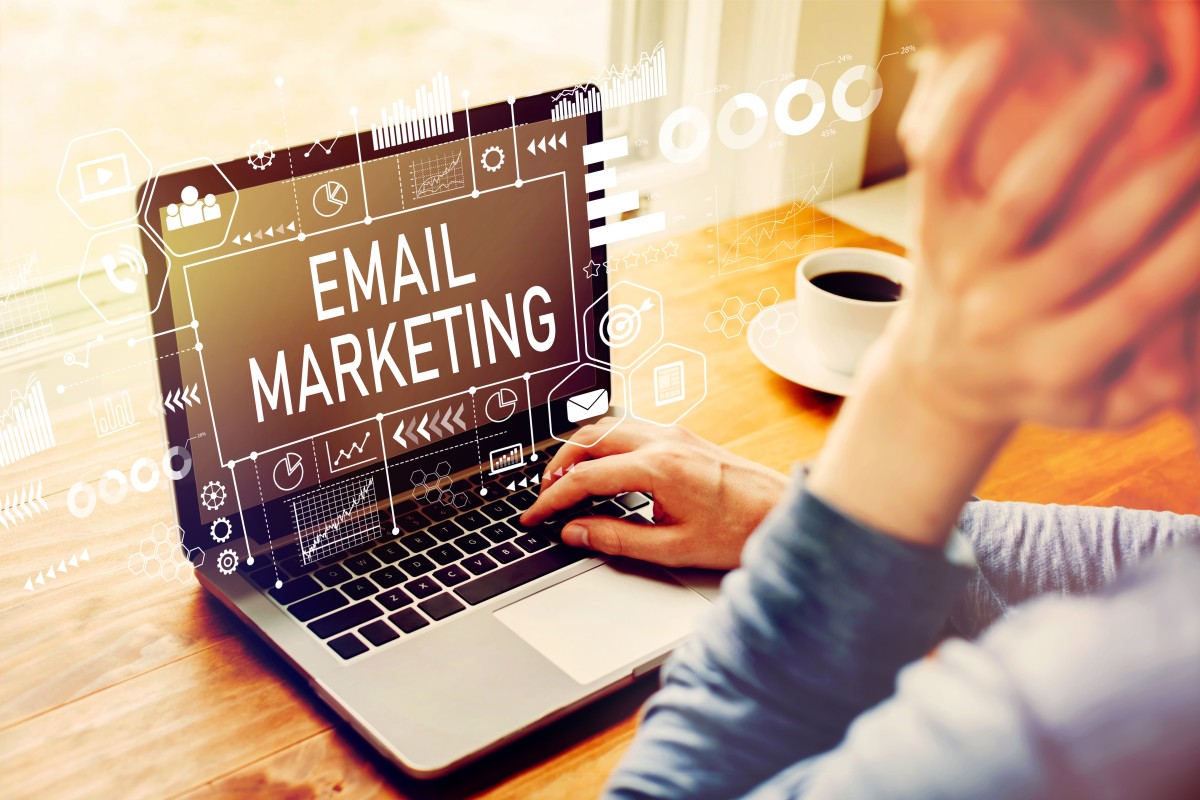 When it comes to being independent, the truth is it takes a lot of support. That means independent insurance agents need to leverage the tools available to them to get the greatest reach, make the most of their time, and still make clients feel like they're regularly checking in. The same is true when it comes to the sales cycle. Every sale takes a specific number of touch points and that takes time. Email marketing is the perfect tool to meet all these needs, saving your time, effort, and achieving the client contact and communication that leads to success.

Quick Links
Why is Email Marketing Important for Independent Life Insurance Agents
Email is ubiquitous. For many people, it's a primary mechanism for communication as it allows people to read and reply at their leisure, track information, and communicate quickly in a responsive manner. For independent life insurance agents, it's an invaluable tool as it can keep you in mind when potential clients are considering options. Similarly, it's a relationship building tool for existing clients.

With over 4 billion people who use email daily, it's an important tool in an independent insurance agent's toolbox. And, with marketers seeing an increase in email engagement over the last year, leaving email out of your marketing strategy may be a mistake. In fact, email marketing boasts a $36 return on every dollar spent. There are few other marketing tools that can make this claim.
Benefits of Email Marketing
Of course email is a great tool because you regularly have access to email inboxes to send insurance information, initiate or continue conversations, and introduce yourself as an independent insurance agent. In every stage of your client's journey, there's a place for email.

However, there are additional benefits. Emails offer:
Improved communication- Because it's so easy, you can send emails more often and provide everything from information to incentives. Further, you can be remarkably responsive to market changes and send out information quickly.
Automation- You save considerable time by scheduling emails to send at set intervals to different groups of people.
Segmentation- Segmented email lists allow you to tailor your message to a specific audience.
Reporting and tracking- With the right

CRM or email tool

, you can track your emails and get feedback to gauge which strategies are working.

In short, you can easily keep open lines of communication, maintain touch points with clients and prospects and do so with little time, effort, and cost.
Common Email Marketing Mistakes
Email is common and simple. We use it daily, so we assume we know what we're doing. Email marketing, however, is a different beast. Understanding what works and what doesn't takes some trial and error, but here are a few pitfalls you can avoid right away.

1. Not segmenting your email lists
One of the quickest ways to end up in someone's email trash or spam folder is not segmenting your lists. Sending emails that have little to no relevance to your contacts not only means they won't be read, but it can damage your reputation or worse. The same is true for mass emails with no personalization. Take the time to segment your lists and tailor your emails.
2. Focusing on the sale, not the relationship
Almost no one likes the hard sell. Instead of going right for the sale in your email, make yourself a valuable resource. Offer advice, information, tips, or strategies your readers will find useful. Establishing yourself as an advisor and a trusted source for information will serve you better than the hard sell.

3. Ignoring analytics and testing
The goal of reports is to do more than tell us when something isn't performing well. Often people will look at analytics and think "Well, that didn't do well," and move right on to the next thing. A/B testing, especially with subject lines can do wonders for your open rates. Use your analytics to inform your next steps.
4. Not optimizing emails
From too many images to not considering mobile users. 81% of all emails are opened on phones, so failing to consider how your messages appear to those users is dangerous. If it's difficult to read, they won't read it. That means previewing messages for mobile and limiting images. What appears "above the fold" will get the most attention. Plan accordingly.

5. Failing to provide next steps (Call to Action/CTA)
Let's say your reader opens your email and is interested, you're only partially successful. Failing to provide next steps means they may not move on to make contact. The right call to action (CTA) can encourage your readers to take the next step and either contact you or more. Don't forget to help them make the next move.
6 Tips to Improve Email Marketing For Insurance Agents
In addition to avoiding the common mistakes noted above, there are also some easy ways for insurance agents to improve email marketing efforts.

1. Keep it short (and simple)
Unless it's an email newsletter, focus on one subject at a time and keep it short. The abbreviation tl;dr (too long;didn't read) exists for a reason. If it's too long, tries to cover too much, or is too confusing (no clear next step), your campaign likely won't get much traction.

2. Keep it relevant


The advantage to email marketing is that you can be responsive. Something in the news that might interest or impact your clients? Prospects? A new product offering? Email can be immediate and so it allows you to reach out and, again, establish yourself as an insurance resource and authority. It's relationship and trust building.

3. Keep it focused

Much like a webpage, your emails or email workflows should focus on a singular goal and provide your recipients with an action to take. That means using clear CTAs and encouraging their response. When you focus on a single idea, it's a starting point for conversations as much as it is a great place for a client or prospect to start. Too much can be too overwhelming. Start with one question, challenge, or need and focus on that.

4. Keep it clean

A clean simple design that isn't too overwhelming is key. This also means making sure you leave enough white space. Short paragraphs and bullet points increase readability and the likelihood that recipients will read your emails. A single long block of text is intimidating and tricks readers into thinking they've got more to read than they do.

Similarly, too many images can impact readability as well. Keep them small and simple, and go easy.

5. Automate for efficiency

As an independent insurance agent, there's no doubt that your day is busy. Automated emails are your biggest asset. With the right CRM, you can set up email workflows and you should set these up and enroll new clients and prospects. This allows you to make those important early check-ins and keep you in the forefront of their minds.

6. Test and Assess


Test or preview your emails on the devices your readers will use (desktop, tablet, phone), the email clients they might have (Outlook, Gmail etc.), and make sure all links work and the emails look the way you want. And, when you've sent you emails, assess both the successes and shortfalls. Look at the data and make adjustments on your next email. Make sure you're cleaning your email lists regularly as well by deleting inactive subscribers or bounced email addresses.

As an independent insurance agent, you want to use all the tools at your disposal and understanding how to maximize and optimize their use to achieve your goals is clear. Email often seems simple "I'll just write a quick email," but effective email campaigns are crafted and require thought and application of best practices. While our tips here are not exhaustive, they're a good starting point and often that's what your clients and prospects need, a conversational starting point.

If you're ready to talk about how the ELCO Mutual team can help you meet your goals, serve your clients, and support you both with our service and products, reach out to us today.