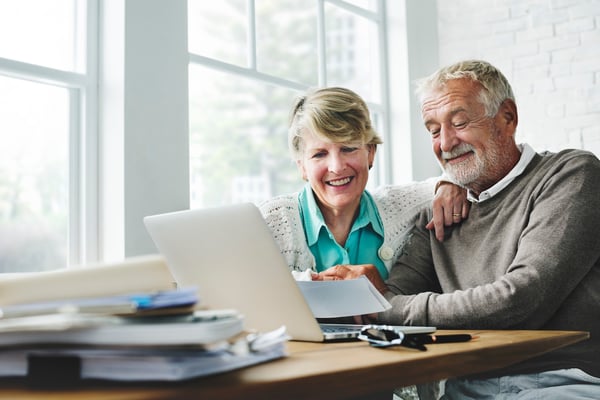 When planning for your future, it is critical to understand what options are available to keep your finances secure. Annuities are an excellent long-term saving option to keep your life on track when you start planning for retirement. Maintaining a steady stream of income can give you peace of mind in this next phase of your life, but how do you know what kind of annuity is right for you?
Let's break down some annuity basics so you can make the right decision for your future.
What Is An Annuity?
An annuity is a premium paid to an insurance company to ensure you continue to receive steady income during your retirement. This premium can either be paid as one lump sum or distributed over a period of time.
The money you contribute is invested and then eligible for regular withdrawals after a deferral period, depending on which annuity you choose. All annuities are tax-deferred, so as the value of your contract grows, you will not pay taxes until you receive income payments or make a withdrawal.
There are two annuity types to consider: fixed rate annuities and variable rate annuities. No matter which selection you make, the money will be redistributed throughout your retirement, or over the duration of a selected time period.
What Is a Fixed Rate Annuity?
Whether a lump sum payment or several premium payments, insurance companies can offer an annuity with a set interest rate that will be credited to you over time, according to your contract, known as a fixed rate annuity. This interest rate remains the same, so you can count on a steady stream of income to help keep your finances stable throughout your retirement.
As the value of your fixed rate annuity grows, you can continue to live your life the way you have always had planned. There's no need to stress over when and where money is coming from. Payments are consistent and guaranteed. Be sure to consult with your financial advisor to determine what kind of fixed rate annuity is right for you.
Immediate
With an immediate annuity, a single contribution is eligible to be used as steady income within the first year of your purchase. This provides you with guaranteed income sooner rather than later.
However, you have options. For some the immediate option is a necessary choice, but there's some flexibility here too. While it may be used immediately, you can also defer it for up to one year. And, if you defer, the only portion of your annuity considered taxable income will be where you have accrued interest. Again, that's only taxable when you begin payouts.
Deferred
A deferred annuity allows you to make a lump sum payment or several payments over time to your insurance company to provide income after a set period. This period allows for the interest on your annuity to grow tax-free before you can collect payments. Deferred annuities are typically held for about 20 years before being eligible to receive payments.
Fixed-Index
A fixed-index annuity provides you with credits on interest based on the market, but this interest will never go below zero. Since the interest rate is dependent upon the performance of the index, your money has the opportunity to grow at a different rate than a fixed-rate annuity.
With this annuity plan, the interest rate will never be less than zero which means a down market will not have a significant negative impact on your income. With indexed annuities, your funds are eligible to be deferred for up to 10 years before receiving payments.
What Is a Variable Rate Annuity?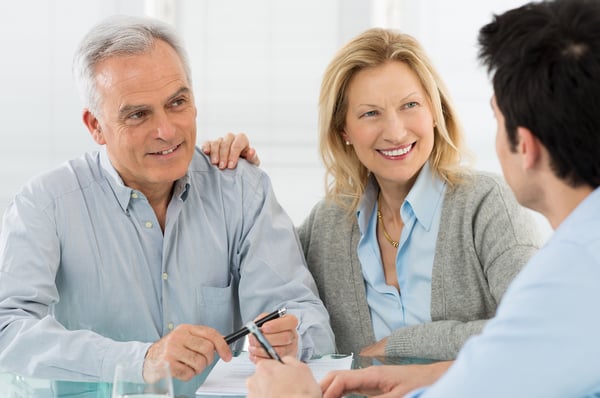 Similar to fixed rate annuities, you may choose to provide a single premium payment or several payments to your insurance companies to be withdrawn at a later date as income. However, a variable rate annuity allows this money to be issued into an investment portfolio and provides opportunities for significant growth based upon the performance of those investments.
With a wide range of investment options, it is best to consult with your financial advisor to determine how to allocate your funds. Just like all investments, there is potential for risks with a variable rate annuity. There is also great potential for growth that may provide you with necessary flexibility when you begin to receive payouts.
How to Choose the Best Annuity for You
Annuities are an excellent way to receive a "retirement paycheck" when you choose to settle down at the end of your career. While all forms of annuities aim to provide you with steady income later in life, there is no one-size-fits-all option.
Between fixed and variable annuities, selecting the right one will depend on what you are looking for and what you are able to provide to your insurance company. Consider the following aspects when choosing the right annuity:
Flexibility: While the goal of both fixed and variable annuities is to provide consistent income during your retirement, only a fixed annuity will provide you with a guaranteed value. If you are able to be flexible with your income, then a variable annuity might be a better choice.
Premium Payment: The value of your contract is determined by the premium that you are willing to pay to your insurance company. If you have a large enough sum to provide a single premium, then a deferred or indexed annuity will provide opportunities for the value of your annuity to grow over time.
Deferral Period: Annuities also differ in how long you may wait before receiving payouts. Consult with your family and financial team to determine if you are looking to receive payouts right away. If you are, an immediate annuity may be the best option.
No matter what option you choose, annuities help provide you and your family with financial security. As with any financial and retirement decisions, consulting with financial professionals before making any decisions is recommended.
With the right team on your side, you can rest assured that your savings will be in good hands. To learn more about annuity options, get in touch and let ELCO Mutual connect you with an insurance agent today.