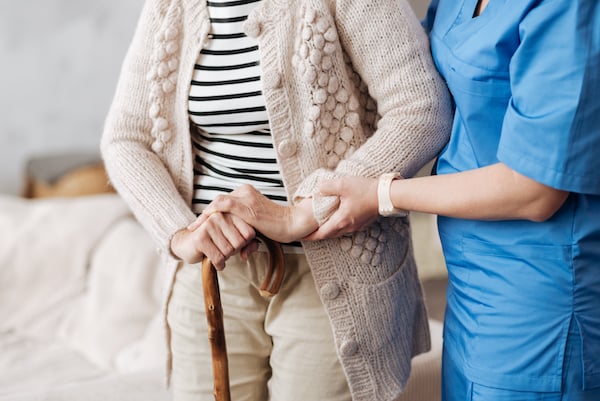 While we may not like to think about it, many of us will need long-term assistance with meeting our health and personal care needs at some point in our lives. The U.S. Department of Health and Human Services reports that 69% of Americans need such services, either in their homes or in care facilities, and they need them for an average of three years.
Long-term care can be very costly. In 2018, the average annual cost of a private room in a nursing home was more than $100,000. Assisted living carried an average annual cost of $48,000, and home health aides earned an average salary of $59,040. While prices can vary widely by state, they are generally expected to rise significantly in the coming years.
Long-Term Care Insurance
In the 1980s, insurance companies introduced what was known at the time as nursing home insurance. Since that time, products have evolved to include a wide range of long-term care services. A long-term care insurance policy can provide either per diem coverage or reimbursement of a specific portion of costs paid for skilled nursing care, rehabilitation therapies, and assistance with the activities of daily living. In order to qualify for benefits, most long-term care insurers require policyholders to need assistance with a certain number of daily activities such as walking, bathing, dressing, and eating.
One of the main difficulties of purchasing long-term care insurance is trying to anticipate whether or to what extent you will need it. Most insurers require medical underwriting; so if it seems likely that you'll need long-term care, there is a good chance you won't qualify or, if you can qualify for a policy, it's likely to be cost prohibitive. Many people who apply for long-term care policies are denied. A 2007 report by the American Association for Long-Term Care Insurance indicated that these insurers denied
14% of applicants in their 50s
23% of applicants in their 60s
45% of applicants in their 70s
70% of applicants in their 80s
If affordable and attainable, long-term care insurance can protect your family from severe financial loss if you end up needing costly long-term care. However, it is not the only insurance product that can do so.
Accelerated Death Benefits
An accelerated death benefit rider is a provision that can be added to many life insurance policies. It makes a portion of the death benefit, which would ordinarily go to the policy's beneficiaries, available during the policyholder's lifetime in some circumstances. Accelerated benefits typically become available when the policyholder becomes terminally ill or develops other conditions that are accompanied by large health care costs.
Choosing a whole life insurance policy with an accelerated death benefits rider helps to ensure that your premium payments provide you the greatest possible value. First, a whole life policy has the flexibility of a cash value built into it. You could take a loan from the policy's cash value without needing to accelerate the death benefit. This is one of the reasons buying whole life insurance while you're young can be so beneficial: it gives this cash value much more time to grow. If you develop a qualifying condition, the accelerated death benefits rider kicks in, allowing you access to a percentage of the death benefit to help you meet your increased medical and daily living expenses.
ELCO Mutual's Accelerated Death Benefit
ELCO Mutual includes an accelerated death benefit rider with all standard issue whole life insurance policies. Depending on the triggering events, policyholders can access between 50% and 90% of the death benefit during their lifetime.
What type of coverage is best for you depends on many individual factors, including your age, state of health, and financial resources. Talk to a trusted financial professional to determine the best way to secure your family's future.
To stay up to date with our articles about important insurance topics, subscribe to the ELCO Mutual blog.