Term Life vs Whole Life Insurance: Which Do I Need?
Aug 10, 2023 |

4 MIN READ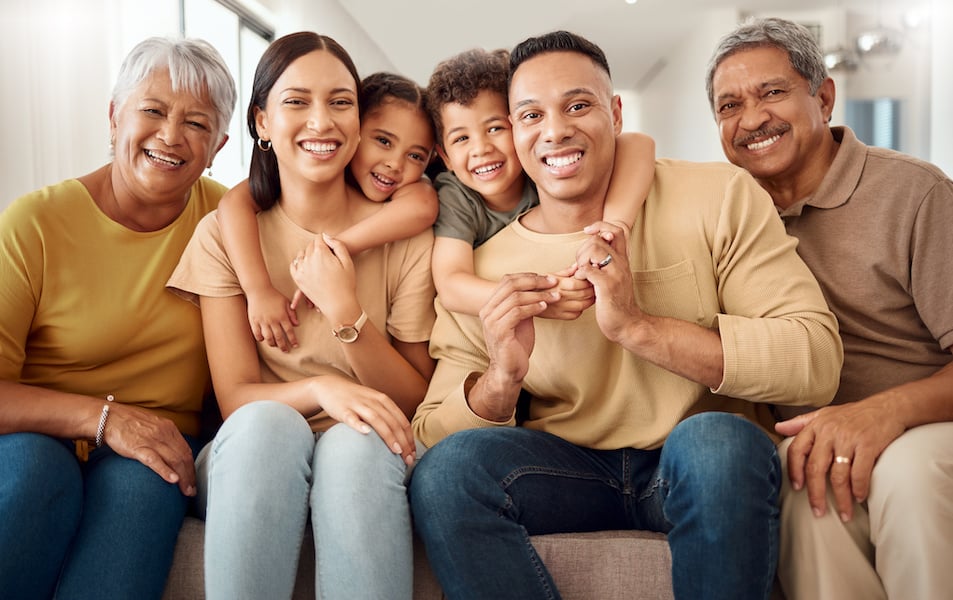 Shopping for life insurance can be tough at times. There are many different kinds of insurance products and providers on the market and knowing how they work can be incredibly helpful for finding the best one to fit your needs and goals.
One of the most important things to know when buying life insurance is the distinction between term life vs whole life insurance. Let's discuss the two types of insurance, what makes them different from one another, and how to evaluate which one is best for your needs.
What Is Term Life Insurance?
Term life insurance is a type of insurance that has a set period of viability. Once the term ends, the policy is done and there is no death benefit if you pass afterwards. It's often simpler to apply for a term life policy as there is a set limit on how long it will be good for.
For example, the underwriting process for a term life policy may follow simplified rules. For this, you only have to answer a few basic health questions rather than having to get a medical exam with lab work to identify unknown health risks. However, this will vary from provider to provider.
What Is Whole Life Insurance?
Whole life insurance, or "permanent" insurance, is a type of policy that does not have a set end date. As long as you keep making your premium payments, the policy will remain in effect until time comes to collect the death benefit.
Additionally, some whole life insurance policies may provide cash value on top of the death benefit. For example, some of these policies may pay dividends that help the cash value of the policy grow faster. Some policies may even allow you to borrow against their cash value. If you do this, fees and loan interest charges might be applied—potentially reducing the death benefit.
Term Life vs Whole Life Insurance
Here's a quick comparison of the pros and cons of whole life vs term life insurance policies:
Pros of Term Life Insurance Policies
Potential for lower premiums than whole life policies.
May be easier to qualify for in some cases.
Fewer riders and investments are attached—potentially making the policy easier to understand.
Cons of Term Life Insurance Policies
Benefits are limited to the life of the policy's term.
Term life policies have no cash value.
Term policies do not pay dividends.
Pros of Whole Life Insurance Policies
Coverage lasts your entire life so long as premiums are consistently paid.
Can build cash value and grow in value.
You can borrow against some whole life policies (at an additional cost for fees and loan interest).
Dividends may be available depending on policy terms.
Various riders can be added to the policy at an additional cost (such as accelerated death benefits or premium waivers in case of disability)—though availability varies from one insurance provider to the next.
Long-term stability if you lock in your premiums at the outset.
Cons of Whole Life Insurance Policies
Higher cost compared to term life policies.
Outstanding loans may reduce the death benefit.
Underwriting requirements may be more stringent than term life policies.
For fully-underwritten policies, there may be a delay between the beginning of premium payments and the availability of the death benefit.
Failure to pay premiums may result in the end of the plan—though some permanent life insurance policies allow you to make a "single-premium" payment plan that funds the whole policy with a single lump sum.
Which Type of Life Insurance Is Best for You?
So, which type of life insurance is the best fit for you? Whole life or term life insurance? The answer is: It depends on your goals and current financial situation. Let's take a look at some reasons why one type of insurance policy might be better than the other:
Term Life Insurance Policies May Be a Good Fit If You:
Want to cover a very specific period of time. For example, if you want a life insurance death benefit in place to help provide for your newborn child if you pass unexpectedly, then a 20-year term policy may be a good fit. This would cover the time from your child's birth until they reach maturity and are better prepared to make their own way in the world.
Are concerned about high premium costs. Since term life policies tend to be less expensive, they have less of an impact on your budget in the short term. This can make it easier to acquire life insurance on a tight budget.
Are nearing the end of your life and are confident that the term will cover the end of your natural lifespan.
Don't want to deal with a more complicated insurance product that has multiple riders, dividend terms, and other features.
Whole Life Insurance May Be the Best Fit If You:
Want a policy that has an opportunity to grow in value over time.
Would like to add riders and other features in the future without having to buy an entirely separate policy.
Don't want to worry about a lapse in coverage if you forget to purchase a new insurance policy at the end of your current term.
Can afford to make a single, lump-sum payment on a single-premium plan.
If you need help choosing between a whole life and a term life plan, contact ELCO Mutual today! Our life insurance agents can help you pick the best plan for your needs by listening to your current goals and finances, then providing some options that fit your situation.