Tips for Choosing an Independent Life Insurance Agent
Apr 13, 2023 |

8 MIN READ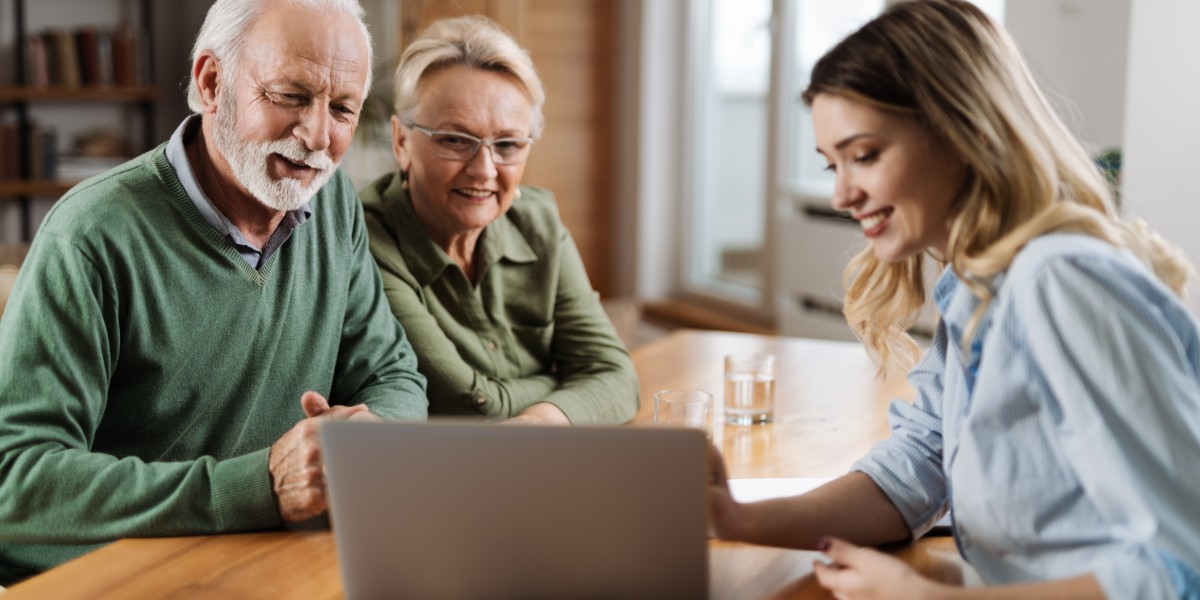 The life insurance industry is massive. Finding the right independent life insurance agent among the throngs of options available can be a major undertaking.
Just how many insurance agents are there? According to the U.S. Bureau of Labor Statistics, there are approximately 422,600 insurance sales agents in the USA. Of these, Zippia reported that 108,198 are life insurance agents. Independent life insurance ages accounted for 50% of the life insurance market in 2021 according to the Insurance Information Institute.
So, if you want to find the best agent to work with for your life insurance, you have your work cut out for you!
To help you find the best insurance agent and products for your needs, let's walk through a few life insurance credentials to look for, define some terms so you know who and what you're dealing with, and some tips for picking the best independent insurance agent.
Important Factors for a Life Insurance Agent
When shopping around for life insurance policies and agents to work with, it's helpful to know the important factors to look for in an insurance agent. Some key qualities to look for include:
Convenience Factor. How easy is it to get in touch with the insurance agent? How much work do they put into making their life insurance policies easy to understand? Do they send replies in a channel that's convenient for you (such as direct calling on the phone, in-person chats, mail/email, or text messages)? When picking an insurance agent to work with, it's important to look for one that's convenient for your needs. If it's too hard to work with the agent, then you might not be able to get the service you need when you need it.
Product Variety. What life insurance products does the insurance agent offer? Do they have a single "one size fits all" approach to life insurance or do they partner with a variety of insurers to cover all kinds of unique goals and needs? One neat thing about working with an independent life insurance agent is that they aren't wholly beholden to any one insurance company—they can supply policies from multiple insurers so you have your pick of the bunch.
Life Insurance Credentials. How long has the insurance agent been in the business? What products have they worked with? What challenges have they solved? Do they have any designations such as "Chartered Life Underwriter" (CLU) or "Certified Financial Planner" (CFP)? The agent's credentials and level of experience can be a good indicator of how well they can serve you. Of course, every agent has to start somewhere, but that doesn't necessarily have to be you!
What Is a Captive Agent?
A "captive agent" is a life insurance agent that only offers products from a single insurance company. They are typically on that company's payroll (either as an internal employee or as a contractor) and enjoy several benefits from having an exclusive partnership with that company.
For example, a captive agent might get new customers referred to them by the insurance company through the company's website. Or, they may get marketing materials from the insurer to help them promote themselves in their local market. Also, because of the narrower focus of their products, captive agents will often be incredibly familiar with each insurance product they offer—which can lead to better, more well-informed advice for you as a consumer.
A captive agent's primary purpose is to sell that company's products and close deals for them. It's a partnership that works for the agent and the insurer, but not always for the customer.
What Is an Independent Life Insurance Agent?
An independent life insurance agent is someone who is contracted with multiple life insurance companies. They aren't beholden to any one insurer and can offer a flexible mix of products to their customers to best meet their needs.
This does come with some additional challenges for the agent compared to working as a "captive agent" that is exclusive with one insurance company. For example, they don't always get as much support from insurers on the marketing side and won't get any leads from the insurance company's website since they would naturally prefer to push leads to captive agents who are guaranteed to sell their products.
Advantages of Working with an Independent Life Insurance Agent
So, why would you want to work with an independent insurance agent instead of a captive one?
The biggest reason is flexibility. An independent insurance agent will be able to offer you a wider variety of life insurance products than a captive agent can provide. This allows you to more freely choose the life insurance policy that best meets your precise needs and budget. Because of their experience with numerous different products and companies, the independent agent may even be able to point out the ideal solution for your needs.
Another benefit commonly cited when working with independent agents is that an independent agent may charge less for insurance since they aren't supporting a parent company with marketing fees and other charges that they need to cover.
Top Tips for Choosing an Independent Life Insurance Agent
Okay, you're set on working with an independent agent for choosing life insurance policies for yourself and your loved ones (or business partners, employees, etc.). How can you ensure you've found the best person to help you get the right life insurance coverage for your needs?
Here are a few tips to help you choose the right independent agent (or agency) to work with:
1. Check the Agent's Credentials (Life Insurance or Otherwise)
How many credentials does the agent have related to life insurance or financial planning? The more credentials an agent has earned, the more likely it is that they'll have in-depth knowledge of the insurance industry as a whole and be able to offer useful advice while you're setting up your life insurance policy.
Even outside of life insurance agent credentials, financial planning credentials like CFP can help demonstrate the agent's knowledge of finances and ability to help you create plans for the future.
When checking agent credentials, don't be afraid to ask for a copy of the agent's credentials and where they came from. A top-class agent will likely have copies of their major documents available for you to review. Checking with the issuing organization can be a good way to verify that the credentials are legitimate. For example, if an agent has a CFP designation, you could check with the Certified Financial Planner Board of Standards, Inc. to verify their certification and background.
2. Look for an Agent Who Is an Effective Communicator
Navigating the complexities of life insurance can be difficult. Having an agent with good communication skills is a necessity for easing your shopping experience as much as possible.
Ideally, you would want an agent who is:
Responsive. How long does it take to get a reply from your insurance agent when you send them a question? Is it within the same day? Two to three business days? Or is it more like "You'll get a reply sometime within the next month?" While insurance agents can be incredibly busy and it may take time to provide a good response to your questions—particularly if some research is needed—you'll want to work with an agent who can consistently reply within a couple of business days.
Able to Break Down Industry Jargon. There's a little conundrum when dealing with experts in any topic called "The Curse of Knowledge." Because an expert in insurance is so familiar with the major industry terms and what they mean, they often use industry jargon without a second thought. When working with an insurance agent, it helps to find someone who is able to break that jargon down for you in simple terms. While some issues are so complicated as to defy simple explanations, a great agent can let you know the most important things you should understand and how they might affect you.
Proactive. Does the insurance agent proactively reach out to you to provide information they think you should know or do they wait until you ask a specific question? A proactive communicator can help you learn things that you didn't even know you needed to know—helping you better navigate the complexities of buying life insurance policies.
A Good Listener. When you speak with the insurance agent, are they really listening to what you say and using that information to help find the best insurance policies for your needs? Do they take notes and respond in ways that demonstrate that they've been listening to your concerns? Finding an agent that shows good listening skills can help you ensure that you'll get the right policy for your needs.
3. Vet the Agent's Product Knowledge
How well does the agent know all of the insurance packages and individual policies they offer? If an agent isn't very experienced with the policies they're offering, they may have critical knowledge gaps that could negatively affect you.
Vetting the agent's knowledge of different life insurance products can help you verify that you're working with someone who has a wide array of tools to address your needs. For example, you could ask them to explain some basic pros and cons of two different insurance policies they offer, ask for details about a particular clause in an insurance contract, or ask them what their least popular product is and why it's unpopular.
Why is it the least popular? Every agent will be familiar with their top seller since it's often their "go-to" product. A top-tier agent will be familiar with their entire portfolio—including their least popular products.
4. Check How Long the Agent Has Been in Business
While time in any industry isn't a guarantee of quality, it can be a strong indicator of competency in a role. Insurance sales is a high-stress job where income isn't guaranteed. If an agent is really good at their job, they can make a significant amount of money but if they struggle to sell insurance products, they may quit the industry early for steadier income.
Checking how long an independent insurance agent has been working can help you establish if they have enough practical experience to handle your needs.
5. Speak with the Agent's Other Customers
Does the agent have a good reputation with others in your community? Are they willing (or able) to point you towards other customers they've helped and have them give you a testimonial about the quality of the agent's service?
It can also help to look up an agent on the Better Business Bureau's (BBB's) website and see what people there are saying about them (if anything). Are there outstanding complaints against the agent? If so, how has the agent responded? What's their score in the BBB listings? This can give you a lot of information that an agent might not mention directly.
Of course, any agent who has been working for long enough will have a few complaints against them—there are many variables that can impact a life insurance policy. For example, say an agent was selling a fully underwritten life insurance policy. If an applicant for such a policy was deemed ineligible due to certain health or lifestyle risk factors, the agent wouldn't be able to sell the customer that policy, which could lead to a complaint. In such cases, the agent would probably try to recommend a guaranteed or simplified-issue policy instead because they're less strict with the health checks.
These are just a few of the things that you might want to do when looking for an independent insurance agent to sell you a life insurance policy. Need help finding a great independent life insurance agent right now? Connect with an ELCO agent today!
Our agents are committed to providing personalized service and offer a variety of life insurance products including pre-need, final expense, and other policies for different situations and needs.