While sales might be your goal, your role as an independent life insurance agent goes well beyond selling. For many of your clients you're a confidant, advisor, and trusted friend. Good agents close sales, great agents build relationships. Those great agents are acting as advisors, providing their clients with up-to-date information on the smartest moves for that individual client to make. That means going beyond knowing your client and watching markets to help your clients take advantage of changes and growth when it's wise for them to do so. One market that's showing growth and gaining attention and traction again is the annuities market.
Quick Links
The Current Annuity Market
Much like the life insurance market, the annuities market has seen significant growth over the last few years. In fact, annuity sales are at their highest level since 2008 and should eclipse that growth reaching a market value of nearly $300 billion by 2026. In fact, the list of fastest growing life insurance companies in the U.S., in 2022, were companies focused on the annuity market.
Over the first half of 2022, according to LIMRA, annuity sales grew by 9% and this was deemed to be on the slow side. In the second quarter, that growth jumped to 14%. When it comes to Fixed-rate deferred annuities jumped 44% and then 76% in the first and second quarters. Fixed indexed annuity sales performed well too growing by 20% in the first quarter and 19% in the second. Those growth numbers are significant and all signs point to that growth continuing.

It's also worth noting that the annuities market almost always performs better when interest rates are high. Over the last year, the Federal Reserve has raised interest rates at least 5 times and experts predict that trend will continue. Unfortunately, lower interest rates over the last few years has meant a marked shift away from annuities for many agents and customers. The shift back will be a struggle for some, but annuities are the right option for the right client.
Why Annuities for Risk Averse Clients
One reason for the growth in the annuities market is stock market volatility and uncertainty. Individuals looking at retirement planning are looking for something more stable and that is reflected in growth across all types of annuities.
Annuities can help provide risk averse clients with assurance that there will be a steady income stream during their retirement years. Whereas other options on the market may be impacted by variables and forces outside an individual's control, annuities provide the income your clients want, when they want it. It's that stability and confidence in income that attracts the risk averse.
While mutual funds and other products, in a bull market, may outperform an annuity, in a bear market, the impact can be significant. Current market volatility likely doesn't instill confidence in many approaching retirement age. Similarly, individuals who lost investments, income, and savings in the market crash of 2008 are approaching an age when retirement planning is a focus. Annuities are a great alternative.
How to Leverage the Annuities Market for Your Clients
As with all things, especially in sales, selling annuities starts with listening to your clients. You have to understand their current situation, future needs, and their risk tolerance. That said, while a new client may be honest and forthcoming about future needs, sometimes the current situation and their risk tolerance can get muddied so you may have to work to discover this information.
As we discussed in a blog on closing sales, a big piece of selling annuities is understanding your role. The annuities market is complex and confusing to a lot of consumers. When it comes to leveraging annuities for your existing clients, you'll have to take on the role of educator as well as advisor. This need increases as, for many consumers, low interest rates have made annuities a less desirable option, so there's some scrambling to reintroduce the product and how you choose to do that can impact your results.
This also, of course, means developing a keen understanding of annuity products, as well as the annuities market, its value, and the client for whom this is a smart choice.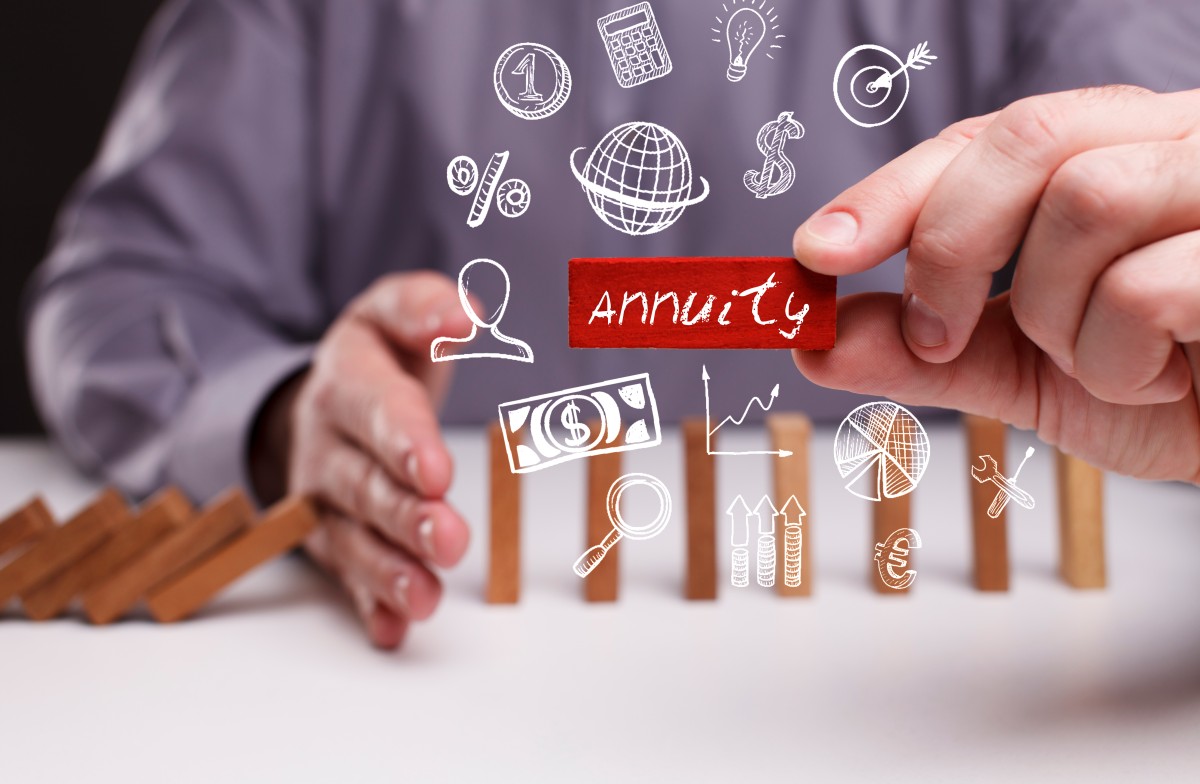 One way to leverage annuity sales is to see them as a cross-selling opportunity. Risk averse doesn't mean no risk and so for these clients in particular an annuity can provide a safety net, freeing them up to take more risks elsewhere. Examine your existing clients and see who might be a good candidate.
Another great strategy to use when it comes to the annuities market is to take a proactive approach and differentiate yourself from other agents who may have written off annuities in the previous market. Some of the same creative strategies we addressed in previous blogs on pre-need sales can be helpful, including launching education campaigns and events and utilizing social media to help with outreach.
The most effective strategy you have to leverage annuities sales is, in all honesty, the information you have about the products you can offer and the relationships you build with your clients.

Strong client relationships require strong support and, when it comes to annuities, stable products. That's what the ELCO Mutual team has to offer, in fact, it's our hallmark. We've spent decades building relationships and a solid, stable product line, so much so that annuities are in our name. If you're ready to talk today about our annuity options, let's get started and let us help you take advantage of this hot market.