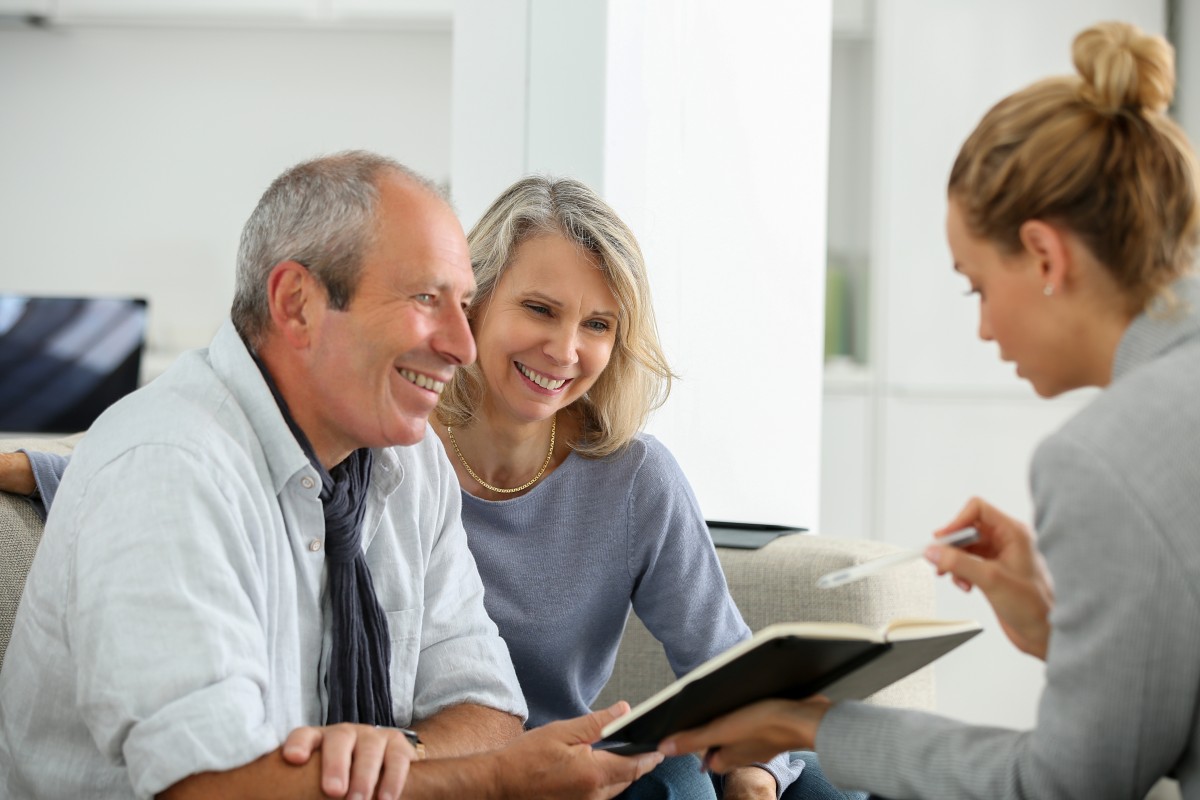 In sales, one of the best techniques for closing deals is focusing not on the product but on the need it fills. In times of uncertainty, like right after a seismic event that changes the way we live and how we view life, people want certainty. Thankfully, life insurance, on some level, provides certainty. Perhaps that's why 2021 saw the largest growth in the life insurance market since 1983. So how, as a life insurance agent, can you position yourself to take advantage of that growth? We have a few ideas!

Quick Links
The Current Life Insurance Market
Since 2021, multiple industry experts and trend watchers have reported a sustained growth in the life insurance market. Starting in 2020, Google searches for life insurance spiked 15-30% and most life insurance companies saw sales increase by 15%. That spike, however, isn't just limited to 2020. In fact, the two subsequent years suggest the trend has and will continue.

Despite great numbers in 2021, especially the 4th quarter, experts predict a dip in both fixed and variable UL policies. Still, the rest of the market is still expected to perform well. In fact, 59% of consumers who do not currently have a policy recognized they need a life insurance policy. Further, 22% of current policy holders acknowledged the need for more insurance.

If we look a bit more closely at who's buying, trends suggest that younger consumers are buying more life insurance as well. 2021 saw a 13% increase in buyers under the age of 44. In fact, 47% of millenials have already identified a need for life insurance.

One marked shift has been the goals customers have for life insurance. Whereas 2021 saw consumers focused on protecting financial health and well-being, trends suggest a stronger focus on products that are accumulation focused.
Moving forward, there are opportunities aplenty for insurance agents and a market that is clamoring for policies and plans.
Why Life Insurance Sales Growth are Strong
Certainly, the life insurance industry got a bump from concerns related to the pandemic. Whether it was reckoning with healthcare or end of life costs that caught many off guard or simply raised awareness regarding those costs, many became interested in policies or increasing existing policies.

However, other factors are at work here. As noted above, some of the shift has been accumulation focused and is in response to stock market gains over the last few years and new rules that allow higher premiums.

Finally, the digital transformation of the industry has simply allowed life insurance agents to reach more people and that access and exposure leads to increased sales.
How to Leverage Strong Life Insurance Sales as a Life Insurance Agent
With an increased activity and sales potential, how can a life insurance agent take advantage of positive market factors?
1. Know your products
As we've noted in other blogs, one of the most important tools you have at your disposal is your own knowledge of the products you sell. Understanding the features and benefits of your products is key, but being able to explain them thoroughly and clearly can differentiate you from other agents.
2. Know your clients, potential and existing
Product knowledge is great, but understanding how these products fit into your customer's life is essential. You're selling two things really and the first is a product that meets a need, so speaking to that want is a great strategy. That means really knowing your market, what drives them, and you'll need to speak directly to those desires.

While the concrete item you're selling is the policy, you're also selling confidence, predictability, and stability. You must know how your clients are feeling and how your products mollify and alleviate those feelings. You can then leverage your in depth knowledge of your products to convey the feelings your client is more likely to respond positively to.

3. Practice your pitch
You know your product. You know your client's story. The trick is now combining those in a way that's effective. That means honing your soft skills so you can not only communicate in a way that builds trust, but also so you can listen and respond effectively to your client's concerns. Trust is one of the primary selling points of both a life insurance agent and a life insurance company. You can communicate your understanding, responsiveness, and trustworthiness with the right presentation.
4. Leverage digital tools
In addition to the pandemic boosting the life insurance market, it also shifted our reliance on digital tools and how we leverage them for business. From CRMs to automated emails and virtual meetings to allow you to connect more quickly with more customers, digital tools are the way to go. Similarly, social media is an underutilized tool by most insurance agents. From communities to following companies and trends, understanding how to use, and advertise, on social media challenges will position you for the future
5. Build the right partnerships
Just because you're an independent life insurance agent doesn't mean you need to go it alone. In fact, the principle behind the product you're selling, the need you're filling, is support. You should expect the same from your partners whether marketing partners or the insurance agencies you work with. On top of marketing support, your insurance agencies should be responsive when it comes to service and support, including underwriting. Your clients don't want to be just a client to you and you shouldn't want that relationship with your insurance agency either.

If you're ready to find that partner, reach out to the team at ELCO Mutual. When you need us, we're there. You'll always get a person; no phone trees, no automated services, just real people helping you provide service to real customers.