How Preexisting Conditions Affect Final Expense Insurance Policies
Mar 03, 2022 |

3 MIN READ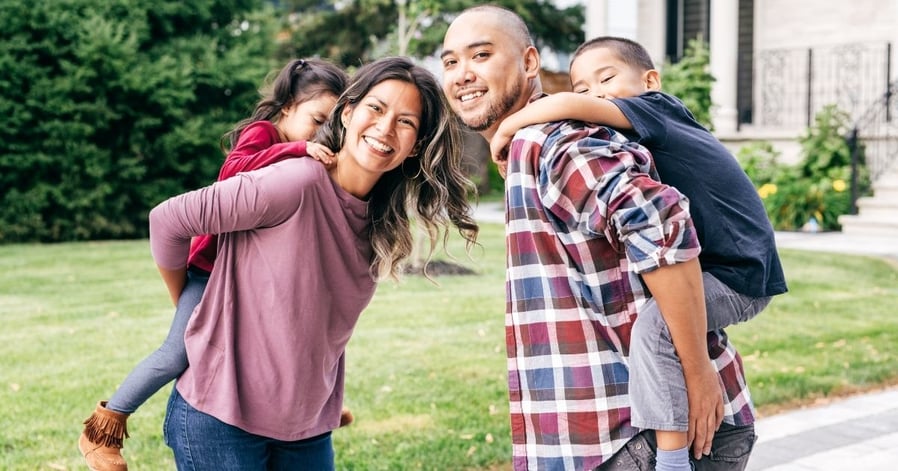 How Preexisting Conditions Affect Final Expense Insurance Policies
In 2019, an estimated 27% of adults under 65 years old was living with at least one pre-existing health condition, and this number is sharply increasing.
The Affordable Care Act provides protections for those with pre-existing conditions when applying for health insurance, but these protections don't apply to life insurance products like final expense coverage. So, how will a pre-existing health condition affect your ability to access final expense insurance?
People who have pre-existing health conditions can find it difficult to qualify for life insurance policies that require a physical exam and/or an extensive review of medical records. Fortunately, insurance companies also design policies with clients like these in mind. The two main options for applicants with pre-existing conditions are simplified issue and guaranteed issue life insurance policies.
Simplified Issue Policies
Simplified issue policies are so named because the application process is streamlined and simplified. You only need to answer a few medical questions to qualify. Because simplified issue policies insure a higher risk group of people than standard issue policies, however, they tend to be more costly and offer lower coverage amounts. Simplified issue policies can be divided into two categories: immediate coverage and modified coverage. Immediate coverage policies make the death benefit available on the first day of coverage. Modified coverage is for people who have significant, but insurable, health conditions. Modified benefit policies often have a two- to three-year waiting period before the death benefit is available. If the insured dies within the waiting period, either a return of premium plus interest or a percentage of the death benefit may be available.
Guaranteed Issue Policies
As the name suggests, guaranteed issue policies are available to everyone in the qualified age range, regardless of health status. The insurer asks no medical questions. Available benefit amounts, however, will be lower than even simplified issue policies, and premiums will be higher. Like simplified issue policies, most won't pay a death benefit the first year; in fact, many will not pay a death benefit during the first two to three years.
ELCO Policies for Clients with Pre-Existing Conditions
Simplified Issue Final Expense Insurance
Final expense insurance is a type of whole life insurance designed to protect the insured's loved ones from the costs associated with the end of life. This includes but isn't limited to the cost of a funeral. The death benefit can be used for anything the beneficiaries need, from covering final out-of-pocket medical costs to arranging travel for family members to attend the celebration of life.
ELCO's Silver Eagle final expense insurance is a simplified issue whole life policy available to individuals aged 50–85. Applicants must answer a few basic health screening questions over the phone and agree to a check of their prescription history. Those who pass this screening qualify for a level-benefit policy, which immediately provides a guaranteed death benefit.
Applicants aged 50–80 who answer "yes" to one or more health screening questions may still be able to qualify for a modified benefit policy. The maximum death benefit available for modified benefit policies is slightly lower than for level benefit policies, and the full death benefit isn't available until year three. If the insured dies within the waiting period, however, beneficiaries receive a return of premiums paid plus 10% interest per policy year.
Guaranteed Issue Preneed Insurance
Preneed insurance is a type of whole life policy that's sold through funeral homes. The client chooses a funeral home and makes all the arrangements in advance, using the life insurance policy to pay the costs. The policy premium can be paid either in installments or as a lump sum. After the funeral services are delivered as arranged, any amount left in the policy is disbursed to the designated beneficiary.
ELCO's preneed insurance policies are guaranteed issue. When purchased with a single premium, applicants up to age 95 can qualify, and the full benefit amount is available immediately.
Two health screening questions are required to qualify for a multiple payment plan, which can span three to seven years. If either question is answered yes, the full benefit becomes available after the first two to three years. If the insured dies during the first year, their beneficiary receives a return of premiums paid plus interest; in the second year, the beneficiary would receive 70% of the face amount purchased.
Subscribe to the ELCO Mutual blog to learn more about whole life insurance, including preneed and final expense policies.