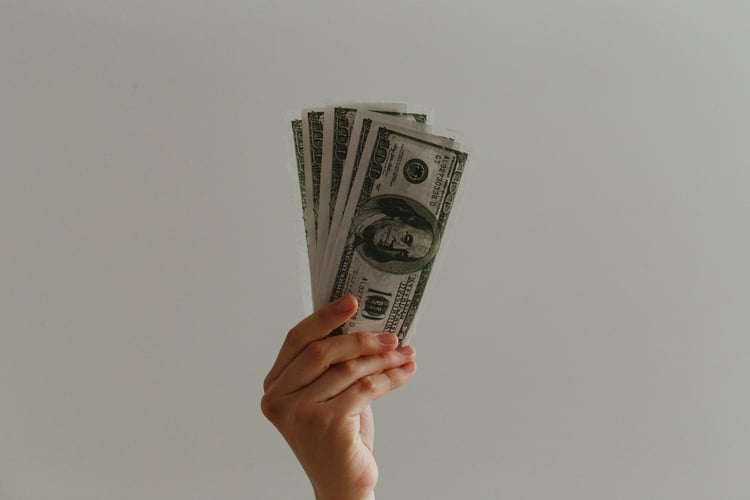 The liquidity of an asset refers to its ability to be converted into cash. In addition to the death benefit they provide, permanent life insurance policies have a cash value component. As a result, they provide a degree of liquidity.
How does the cash value of a life insurance policy work?
Permanent life insurance policies like whole life insurance build cash value in addition to providing a death benefit. The cash value grows at a guaranteed interest rate, and the policy may pay dividends as well.
Dividends
If your life insurance policy pays dividends, these will not be guaranteed, as they are dependent on the company's performance. Be sure you understand the terms of your life insurance contract so you know how much your policy is certain to grow versus how much growth may be anticipated*.
Accessing a Policy's Cash Value
You can access the cash value of a whole life insurance policy by taking a loan from the policy or by surrendering the entire policy.
Loan
It's easy to take a loan from a whole life policy because it doesn't require the usual credit check and bank approval process. The loan is taken against the policy's accrued cash value and cannot exceed it. If you fail to pay back the loan and its accrued interest, then the insurance company simply reduces your policy's death benefit.
There are no mandatory monthly payments on a loan taken against a life insurance policy, and unless the policy is a modified endowment contract (MEC) such as a single-premium policy, the cash you receive from the loan is not taxable. If you ultimately surrender the policy or let it lapse, however, then the loan amount plus interest will be subject to income tax.
Surrender
Surrendering the policy is a more drastic move. If you choose this route, you will no longer have a death benefit to pass to your beneficiaries, and depending on how long the policy has been in effect, the surrender value may be less than the premium you've paid into the policy. Additionally, all earnings you receive when you surrender the policy will be subject to income tax.
Accelerated Death Benefits
Riders can provide additional ways to access cash from your whole life policy. An accelerated death benefits rider allows you to receive a portion of the death benefit in certain circumstances, such as if you develop a chronic or terminal illness or require professional long-term care**. Depending on the specific terms of your policy, accelerated death benefit payments may be made to you in a lump sum or installments. Accelerated death benefits are typically not taxable if the recipient is expected to die within two years. Accelerated death benefit riders are automatically included on all ELCO's standard issue whole life policies.
Access Cash or Let It Grow?
If you need it, the ability to access cash from your whole life policy is invaluable. Before moving ahead, however, be sure to consider all your options for accessing cash and the costs and benefits of taking it from your policy. Much of the benefit of a whole life policy comes from long-term growth of the cash value and permanent life insurance coverage. The more money you pay and the longer you keep it there, the more the cash value grows. That's why it's most beneficial to purchase a whole life insurance policy when you're young.
ELCO Mutual has more than 75 years of experience providing personalized service to help our clients build greater financial stability. For more insights into whole life insurance and annuities, browse our blog!
*Dividends are not guaranteed.
** An accelerated death benefit rider is a life insurance product, not a long-term care product