Shopping for Final Expense Insurance Designed for Those Age 50+
Aug 31, 2023 |

6 MIN READ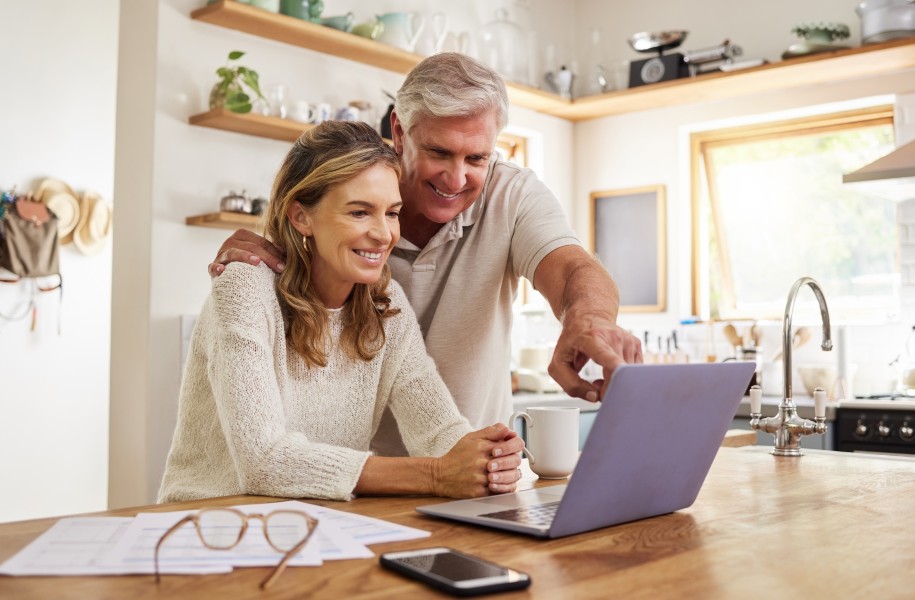 Finding the right life insurance policy can be a challenge at the best of times. As important as it is to have an insurance policy in place to provide for your loved ones after your passing, there's a lot to know about the different kinds of life insurance and when they may be a good fit for your needs. Take, for example, final expense insurance.
Final expense insurance can be a great tool for mitigating your end-of-life cost worries. Finding the right policy is easier said than done, however. Even just starting a conversation about final expenses and using specialized insurance policies to address them can be an enormous challenge. Whether you want to protect your estate for your loved ones or want to ensure that you can fund the end-of-life celebration that you want them to experience after you're gone, it's important to know where to start.
Learn about Final Expense Insurance by Reaching Out to an Expert
When you're contemplating final expense insurance, one of the first things you'll probably want to do is reach out to a life insurance agent or funeral home director about your end-of-life plans and needs. Why? Because they will have the expertise and experience of someone who has seen many others deal with funerals, end-of-life hospital care, and other final expenses and situations.
If you don't know the details about how funerals are planned (and their costs), what options exist for dealing with final expenses, or even how to communicate your wishes to your loved ones, reaching out to an expert can't hurt!
Start by Asking Yourself What Your Needs Are for Your Final Expense Insurance
Before reaching out, ask yourself what your biggest concerns are—what do you want to accomplish with the life insurance policy and what is your budget like? For example, are you looking to provide continued financial support for your family after you pass? If so, then a final expense policy might not be the right fit. Instead, you may be better served with a more robust life insurance policy that has a larger death benefit.
How big are your funeral plans? Are you looking to have a massive service with scores of guests or a small and private family affair? This will affect the amount of money you need to cover your funeral expenses. Knowing this ahead of time helps the insurance agent identify the best final expense policy terms to meet your client's needs and budget.
If you can, try to get an estimate of what your funeral plans would cost at different funeral homes. Also, do you have health insurance? If so, what are your yearly spending caps and deductibles? Do you plan on signing a "Do Not Resuscitate" (DNR) order at the hospital or have a standing DNR order with your care facility? Knowing this information can help the insurance agent narrow down the list of policies that they'll present to you so you only have to look at the best ones for your needs.
Go Over Funeral Planning with an Insurance Agent or Funeral Director
Funeral planning can be a complicated subject—especially for those who have no experience with funeral homes and how they work. So, it's important to have a conversation with someone who has extensive experience about common funeral planning misconceptions and what you need to know before you start planning.
An insurance agent or funeral director can help by going over tips for creating the best end-of-life celebration or setting up online memorial pages for loved ones. An insurance agent may also help introduce you to different funeral homes in your area so you can find the one that best suits your needs.
Look for Additional Information and Resources about End-of-Life Expenses
Sometimes, you might have more questions about funerals and other end-of-life topics than an insurance agent or other industry expert can easily answer during a single meeting.
So, it can help to collect a variety of resources that you can review on your own time. For example, you could collect some brochures and other resources from local funeral homes explaining different services, look up online articles discussing things like burial and cremation, or subscribe to blogs that cover various insurance topics like the difference between preneed and final expense policies.
Some Things to Know about Your End-of-Life Expenses
Part of finding the best final expense insurance policy to meet your needs is understanding the different costs that you might have to deal with at the end of your life. Some costs associated with funerals and end-of-life circumstances include:
Basic Funeral Service Fees. From obtaining copies of death certificates to securing permits, handling the remains, and coordinating the funeral, the funeral home will need payment for all of the basic services they render. Additionally, they may need to make extra cash advance fee charges for things like buying caskets and flowers for the funeral or paying for labor (including that of functionaries or clergymen for the service).

Burial Costs.

From the burial casket or urn to the plot of land, headstone, and burial vault/coffin container, the cost of interring one's remains can be surprisingly high. It can become even more expensive for those who want to ensure that they can be buried alongside their loved ones by purchasing double or family burial plots. Cost estimates for the price of a single burial plot range between $1,000 and $4,500 (Source: U.S. News), and double or family plots can be much costlier.

Cremation Costs.

Many Americans are opting to undergo cremation rather than a traditional burial as it's seen as the more "cost-effective" option. In fact, according to the Cremation Association of North America, the cremation rate for Americans went from 34.2% in 2007 to 59% in 2022. However, cremation services can still be more expensive than you might assume. The average price of a "full service" cremation runs about $6,219 (Source: US Funerals Online).
Digital Funeral Services. Some funeral homes may offer specialized online memorial services to help commemorate the life of your client's loved ones. Planning a memorial page or website is an excellent opportunity for friends and family to share memories, especially for those who live too far or have other circumstances preventing them from attending your funeral. This isn't always an option with every funeral home and the cost for this service can vary.

End of Life Medical Care Costs.

The end-of-life isn't always quick. Many pass only after long struggles with illness or injury that requires near-constant medical care—especially in the last few weeks of life. The average cost of end-of-life care is about $67,192 (Source: Debt.org), but this expense can vary greatly depending on the type of care needed, your eligibility for Medicare/Medicaid assistance, and other factors.
Attorney's Fees. If you have an attorney help you with your estate transfer plan, that attorney will charge a fee for the services they render—such as reading the will, handling the transfer of estate property, and providing you with legal counsel when drafting documents like your will or a power of attorney.
Debt Repayments. If you have outstanding debts at the time of your passing, your creditors may be able to reclaim what they're owed from your estate before it can be passed on to your inheritors. This can throw a wrench into your estate planning as it reduces what's available in your estate to pass on to your loved ones.
When shopping for traditional or final expense insurance, it's important to know how much your end-of-life expenses can be so you can be better prepared for these costs.
Which option is better for you? It depends on your needs and budget. If you just want to ensure that your end-of-life expenses don't eat into your estate, a final expense policy may be a good fit for you. These policies tend to be less costly than traditional life insurance policies and less strict underwriting processes, though they also have lower death benefits as well.
Meanwhile, if you want to leave a larger sum of money to help take care of your loved ones after your passing, then a more traditional life insurance policy with a larger death benefit may be a better fit. These policies tend to have a higher premium and stricter qualification requirements, but provide a larger benefit that can help support your loved ones after your passing.
Find a Whole Life Insurance Plan to Meet Your Needs
Do you need help finding the best life insurance plans to meet your needs and take care of your loved ones? Reach out to ELCO Mutual to get support from a trusted life insurance and annuity company.
With our dedicated marketing and sales support team, we assist independent life insurance agents on their journey to long-lasting career success. Discover how you can become an agent today.