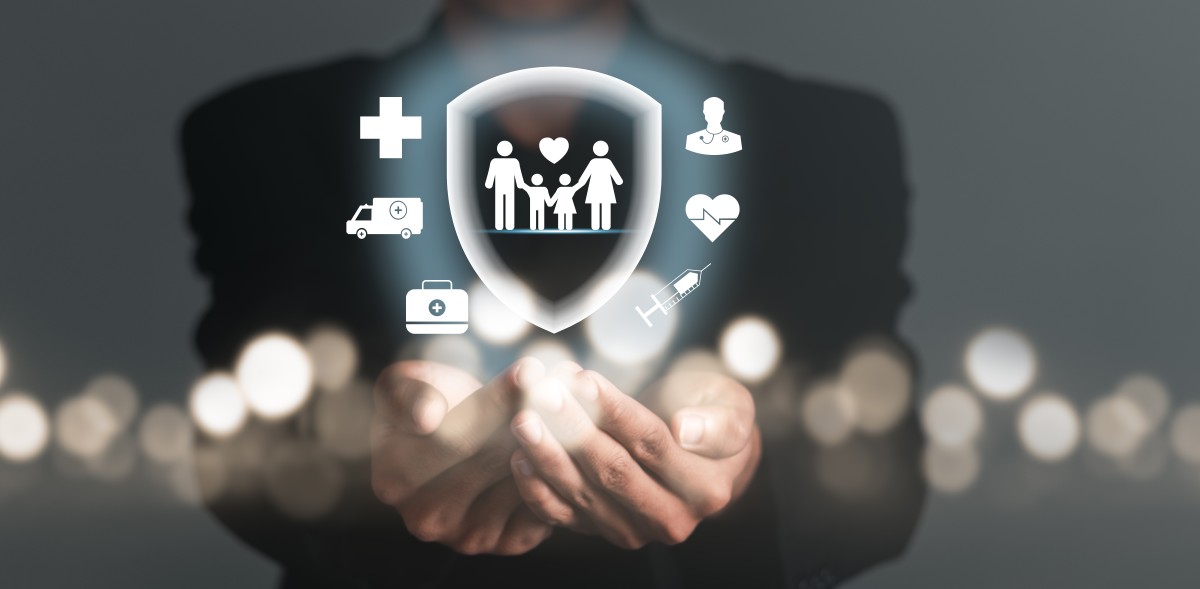 The success of your independent insurance agency largely depends on your team's expertise and knowledge of your products and insurance services. Insurance agents who are well equipped with the right resources and enough support can fuel your growth while delighting your customers.
And within the insurance market, opportunities are plentiful. The U.S. life and annuity insurance market increased revenue by a staggering $60 billion from 2020 to 2021, generating nearly one trillion dollars. One of the most notable products in this market is whole life insurance.
Let's dive into all the important details related to selling whole life insurance so your team is set up to succeed.
What Is Whole Life Insurance?
While agents often understand the scope of whole life insurance coverage, it's a good idea to re-establish the basics of how life insurance works. There are two main kinds of life insurance — term life insurance and whole life insurance.
The main difference between these types of coverages comes down to length of coverage and the availability of cash value accounts. Simply put, term life insurance provides coverage for a limited number of years, and whole life insurance (as the name implies) gives a policyholder peace of mind throughout the span of their entire life as long as they continue to pay their premium.
How Whole Life Insurance Works
Whole life insurance is considered a permanent life insurance — it never expires and continually provides cash value.
Here's a breakdown of how it works:
Your client selects the proper amount of coverage they need for their unique circumstances.
They purchase the policy, and as long as they continue making premium payments, they enjoy coverage until the end of their life.
The premium is split into two parts:

One part covers the insurance coverage.
One part contributes to the cash value portion.

Cash value accrues over the life of the policy.
It's important to note that agencies can stay competitive by offering guaranteed interest rates, which can range from one to two percent per year. Another option is to sell participating policies, which pay dividends to the policyholder, usually on an annual basis.
Typically, whole life premiums are higher at the start of the policy, but as your client ages, the cost reduces over time. Overall, there are several advantages agents need to know to help sell policies to the right clients.
Benefits of Whole Life Insurance
When it comes to selling a whole life insurance plan, agents should know the benefits that policyholders can enjoy. These benefits include the following:
Permanent Life Insurance Coverage Lasts a Lifetime
As compared to term life insurance, whole life insurance is a permanent policy. Your client stays protected and enjoys peace of mind throughout their entire lifetime. While whole life insurance tends to cost more than term life insurance, that permanent coverage is where the added security really pays off for policyholders.
However, it's worth noting that insurance carriers set a maturity date for whole life insurance policies, which is usually 120 years. That being said, those carriers can often pay the cash value out to the policyholder following this date.
Death Benefits Guarantee Payment to Beneficiaries
When a policyholder passes away, their beneficiaries are entitled to a death benefit. This payment tends to be a tax-free sum of money, which helps family and loved ones manage any financial obligations following their death.
There are not any restrictions in place for how beneficiaries use the lump sum death benefit payment. Typically, the amount covers important items, like settling debts, estate planning, funeral arrangements, and burial costs.
Cash Value Accumulates Over Time
As noted, part of the premium payment goes toward a cash value account. This account is similar to a 401K or other retirement accounts in that the money in it grows over time without any taxation. What's more, the cash value account can be used by the policyholder at any time.
Your clients can initiate a withdrawal or take a policy loan to access the cash. However, agents should note that the cash value that is taken out is taxable if it includes gains from the investment.
This is a major selling point — whole life insurance plans provide a tax-free account where your client's cash can grow, as opposed to term life insurance plans. Many insurers provide guaranteed cash value amounts, which essentially locks in a minimum interest rate for growth.
Gain Access to Riders for Additional Support
Many insurance carriers provide riders, also referred to as insurance endorsements, as a means for policyholders to customize their policy. Essentially, riders help your clients amend terms through provisions.
For example, the Golden Eagle whole life insurance products that ELCO Mutual provides come with the option for four different riders that can help suit your client's unique needs. These riders include:
An accelerated death benefit
An accidental death benefit
A waiver premium
A single premium life rider
Who Should Choose Whole Life Insurance?
Insurance agents need to stay persistent in building relationships and continue fostering trust and building credibility with their clients. This is why you should know which of your clients would benefit the most from a whole life insurance plan.
When it comes to eligibility, policies are available to anyone. However, some insurance carriers set a maximum issue age for their policyholders.
Determining who should choose whole life insurance comes down to several factors. The most notable consideration is cost. To put it simply, whole life insurance is a lot more expensive than term life insurance. So if you have a client on a limited budget who will struggle to meet higher monthly premiums, then they're not a great fit.
In fact, generally speaking, there are a few instances where your clients may not need whole life insurance. As an agent, you should be helping your client leverage insurance strategies that set them up for financial security in the long term.
If your clients don't have any dependents or if their dependents won't need financial assistance after your client's death, then it wouldn't make sense to sell them on whole life. You should also strongly advise against merely using this type of policy as their default coverage option.
Help clients think holistically so they can plan for a sustainable, long-term financial solution. If they don't have a retirement plan or a personal finance strategy in place, they should not simply rely on the cash value account associated with this plan. It might be best to refer them to a financial advisor so they can develop their plan for a successful financial future.
The bottom line is that whole life insurance will certainly not fit all of your clients. But for those who do, you should know how to sell them coverage that works for them.
Tips to Selling Whole Life Insurance Plans
Your clients have a lot to consider when shopping for whole life insurance. So they will likely have a lot of questions when they're exploring this option.
This is a great opportunity for your independent insurance agency to provide valuable coverage for your client base. Life insurance sales are booming, and your team can adopt the following tips to sell whole life insurance to the best fit clients in your books.
Highlight the Benefits in a Meaningful Way
Personalize how you position your whole life insurance product. This is crucial because you don't want to waste your clients' time by explaining advantages that may not speak to their personal goals.
For example, if your client is young and looking for a great way to grow their money in a tax-free account, you can emphasize the value of long-term growth that many people see with their whole life insurance plan. You can also share other benefits of whole life insurance for younger people, like the fact that buying young can help lock them in at a lower premium price, as opposed to older policyholders who tend to pay more.

Show Them How Whole Life Insurance Fits In the Bigger Picture
This is especially helpful for established clients who are already happy with your insurance products. For example, your agency may specialize in types of insurance that support retirement planning and end of life expenses. This may include selling products like annuities.
This might present opportunities for sharing life insurance options that fit well into your client's financial plan. You can present a compelling pitch on how whole life insurance would help support their personal finance goals in addition to the other investments.
Know All Your Whole Life Insurance Options, Including Riders
Your agency will have a list of different products and coverages related to whole life insurance. Make sure you and your team stay informed on all your policies and different features associated with them.
Agents should know how to effectively position riders as great add-ons as well. For example, agents who sell ELCO Mutual's Golden Eagle whole life insurance know how to emphasize the advantage of the waiver of premium rider, which allows policyholders to waive premiums if they become disabled before turning 65 years old.
You want all agents aligned on every product you offer to maintain consistent messaging. When it comes to selling whole life insurance and other kinds of insurance policies, you want an insurance carrier you can trust.
ELCO Mutual has proudly established itself as a leading life insurance and annuities provider since 1946. Our history demonstrates our continued commitment to help agents sell quality insurance products. We provide a dedicated support staff, consistent product training, and continuing education opportunities. Our agents are paid for continuing education, and they also have access to ongoing marketing support.
Reach out to the ELCO team to learn more about our whole life insurance products and how agents can thrive with our partnership.