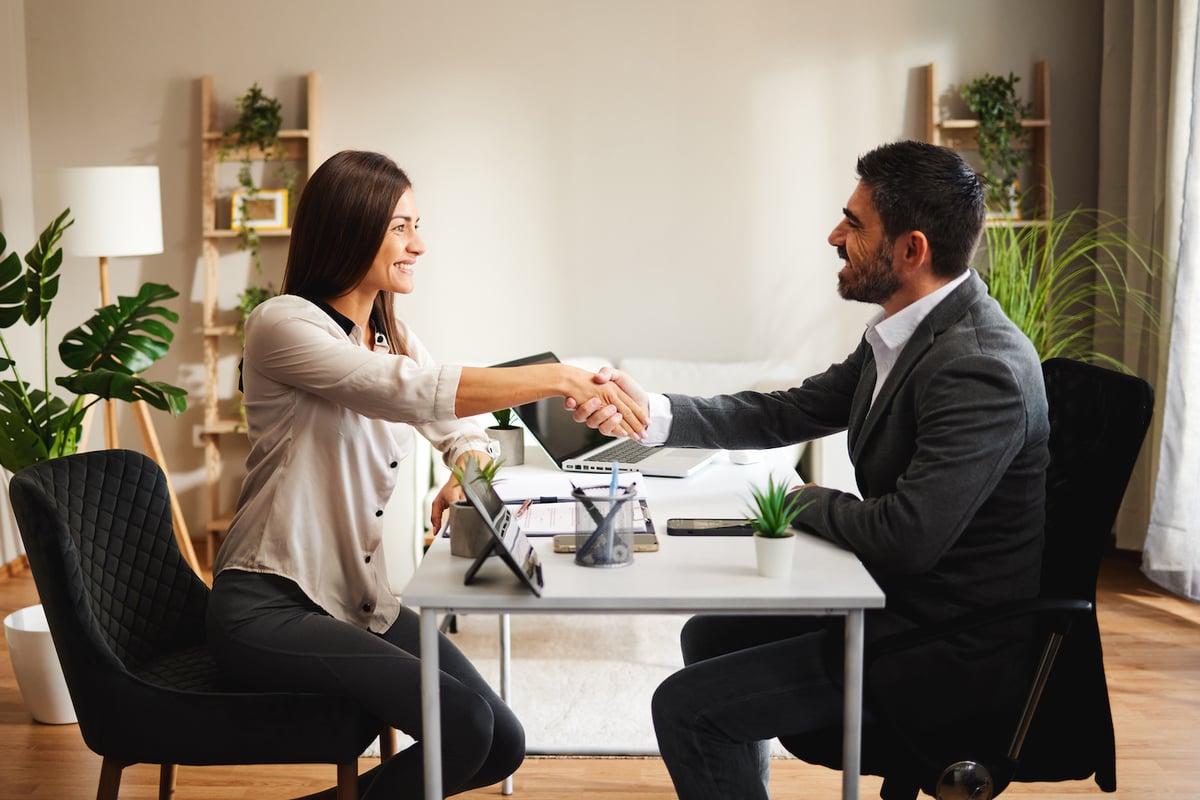 Independent insurance agencies have a commitment to their clients that they don't take lightly. They want to provide a variety of options that are also valuable for their clients' specific needs.
No matter the level of experience your independent insurance agency has or the depth of your client base, finding the right insurance carrier is a significant challenge. You need to find a carrier you can trust — a team you can build a relationship with and who provides great policy options for your clients.
Simply put, finding the best insurance carrier for your independent insurance agency requires a good understanding of how carriers work and insights on how independent agencies like yours can connect and start creating meaningful relationships that can yield long-term benefits for your business.
Quick Links
Large Insurance Carriers vs. Small Insurers
As you know, insurance carriers sell different types of protection that address a consumer's priorities. For example, your clients may be navigating significant changes in their lifestyle, like buying a house or planning for retirement. Life insurance policies can help with life events like these to reduce financial risk for family members.
When exploring insurance carriers, it's important to understand the differences between large insurance providers and smaller insurance companies. Larger insurance companies like Allstate and Liberty Mutual provide a variety of insurance services, which often cover all kinds of insurance types. This makes it easy for them to sell bundled packages together, so consumers can enjoy a one-stop shop while getting significant discounts on their policies.
Smaller insurance carriers tend to specialize in one type of insurance. This is an ideal fit for independent agencies that sell specialized policies. So if you're an agent who solely focuses on selling preneed for funeral arrangements, for example, you may want to connect with carriers that specialize in preneed insurance policies.
Who Do Insurance Carriers Work With?
Insurance carriers work with independent agencies to provide the best possible service to their clients. Agencies are able to provide a variety of options for their clients, and carriers work with agencies to process claims quickly and efficiently.
Policyholders can either submit their claim directly to carriers, or they can submit through their independent agent. However, insurance companies collaborating with independent insurance agents need a positive rapport and an efficient system in place for managing client relationships together.
How the Relationship Between Insurance Companies and Independent Insurance Agents Works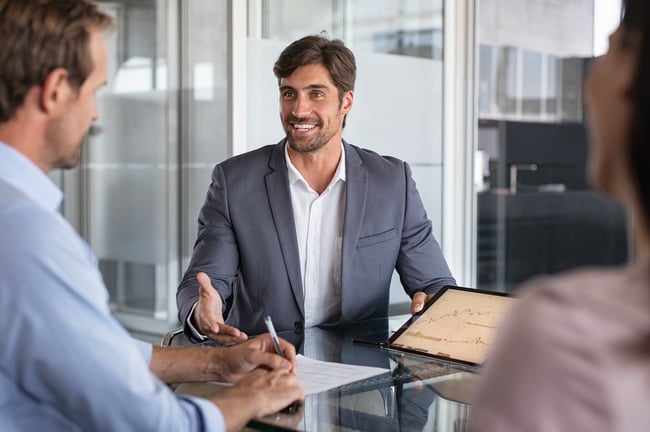 Carriers and agents work closely together to identify valuable policies that suit the unique needs of your agency's clients. Agents can provide feedback to the carrier about the effectiveness of their products, and carriers can provide training and support to agents on their products. This cooperation will help ensure that both the carrier and the agent are providing the best service possible to the policyholders.
Developing insurance carrier relationships requires strategic planning, and the best first step is to look at your current clients and their needs. Assess the quality of service you're currently providing to them.
Some key metrics to look at include:
Customer satisfaction — are your clients happy with their coverage and level of service?
Revenue per policyholder — are you maximizing your revenue while delivering value for your clients?
Policy lapse ratio — are clients paying their premium to keep their policy active?
Average policy size — are your agents closing sales that yield a strong policy size?
Essentially, you're identifying any gaps in coverage that you can fill with your current client base. There may be insurance carriers that provide better coverage for your current clients, and if you present new options that are better suited for their needs, you can continue cultivating trust with your clients.
You also want to consider your long-term growth plans for your own independent agency. Perhaps you want to develop speciality programs that target a new niche or expand your current efforts for a target market that your competitors are dominating. Or you may be interested in capitalizing on growing markets.
For example, the life insurance market is skyrocketing, and annuities are growing too. In fact, revenue in the U.S. life and annuity insurance market increased by a staggering $60 billion from 2020 to 2021, generating nearly one trillion dollars. If your clients are in need of these policies or you're exploring new revenue streams, finding a trusted life insurance and annuities carrier might be a great option.
However, as you look to scale your carrier relationships, make sure you have the resources you need to deliver quality service without spreading your team too thin. The last thing you want to do is to work with too many carriers in a way that sacrifices quality client service. What's more, you could damage insurance carrier relationships by failing to meet their premium volume requirements.
Generally speaking, agency owners can build positive relationships with insurance carriers by communicating with them regularly and collaborating on finding the best options for their clients. Start by identifying the best carrier for your business.
What to Look for in the the Right Insurance Carrier
Independent insurance agencies need to understand what to look for when they're exploring options for an insurance carrier. There are a few key attributes agents need to look for when choosing an insurance carrier. The most notable characteristics include:
Good Customer Service
Agents will need an insurance carrier who consistently provides quality service. Not only does this help consumers who call the carrier directly for specific questions, but it also helps agents who need assistance with troubleshooting any issues.
At ELCO Mutual, our team prides itself on providing superior customer service. There are no phone trees, no automated services, and no chatbots — policyholders get access to real people to walk them through every step of troubleshooting a specific issue.
A Variety of Insurance Products and Coverage Options
Good insurance carriers provide plenty of choices for policyholders and insurance agents. With a variety of options available, you can set your clients up for success by finding the best option to fit their budget and needs.
Generous Commission and Consistent Payment Cycles
Ultimately, agencies that are proudly selling a carrier's policies should be earning a good percentage of their sales. And they shouldn't be waiting for weeks or months to collect their earnings.
At ELCO Mutual, we provide a strong commission plan and provide consistent payments. Our commission cycles are run at the end of business on Wednesday, with checks being sent every Thursday morning. This helps our agents stay motivated to continue driving value for their clients by providing them with great coverage options.
Continuous Training and Marketing Support
It's important to maintain a strong understanding of your carrier's products. And without enough product knowledge, your agency might not feel equipped to effectively sell an insurance carrier's policies.
This is why we provide ELCO Mutual agents with a dedicated support staff and consistent product training. We also pay agents for continuing education opportunities.
What's more, agencies that sell ELCO Mutual annuity products and life insurance policies have access to ongoing marketing support. Agents get the assets they need to effectively communicate the value of our products with their clients.
Strong Company Reputation
The insurance world is vast and continually growing, and your clients need to trust who manages their policies. Reputation is crucial, especially as new carriers enter the market.
Agencies need to research carriers to better understand how they treat their policyholders to determine if they're trustworthy. Credible companies will have a long history of positive relationships.
The ELCO Mutual team is proud of being a leading life insurance and annuities provider since 1946. Our history demonstrates our continued commitment to provide policyholders with the best products on the market while providing them access to our team of qualified agents.
As you're exploring new opportunities for your independent agency to partner with insurance carriers, reach out to the ELCO team. We are here to walk you through our process and provide more details about how we can help your insurance agency delight new and existing clients while supporting your revenue growth goals.