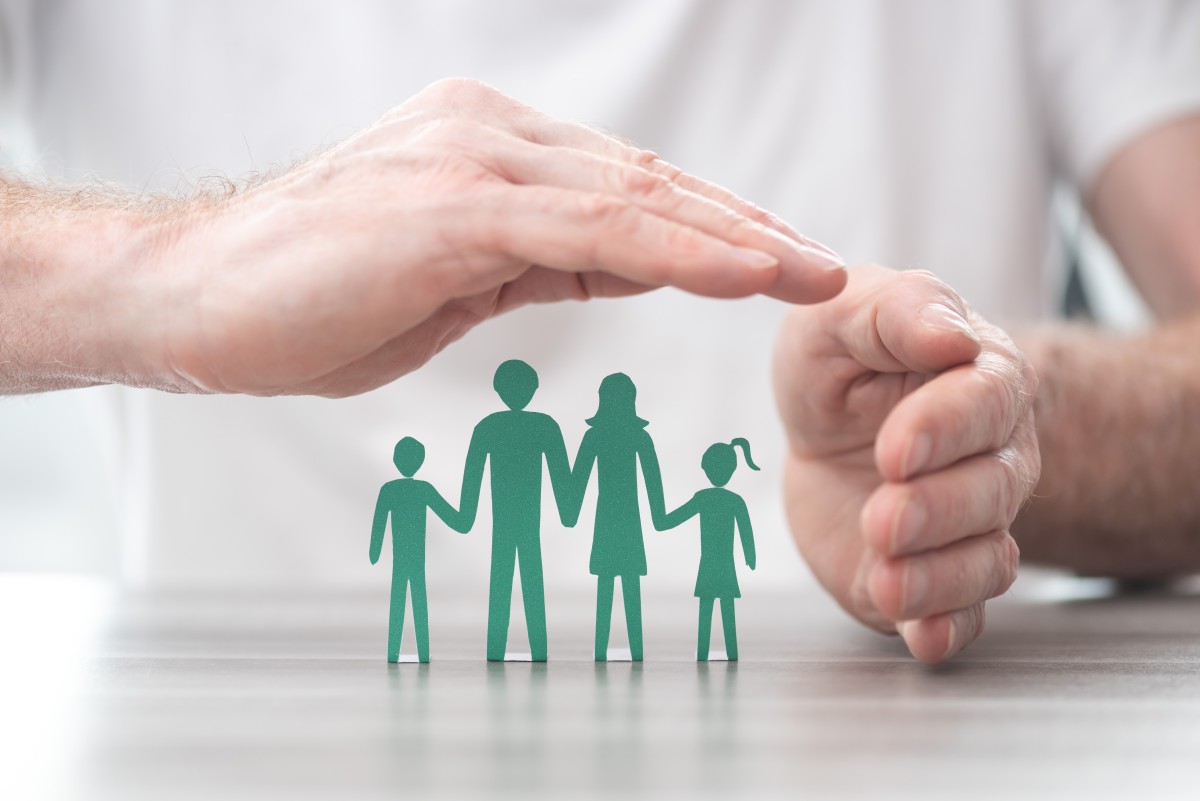 Financial decisions, for most people, are daunting, especially when it comes to long term decisions that may impact your family, even when, especially when, you're gone. Choosing the right life insurance policy for you, and ultimately your family, isn't always a quick decision, for that reason. The first step in making that decision is understanding your needs and how the existing options in the life insurance market can help you meet your goals.
Quick Links
What Are The Types of Life Insurance
To start, there are, essentially, two different types of life insurance, term and whole life. However, under those two umbrellas fall additional options and opportunities depending on what you need. Let's start with the basics.
Term life insurance, as opposed to whole life, is usually sold in one to thirty year terms, with options in 5 year increments (1, 5, 10…). This means that if the policy holder outlives the term of the policy, beneficiaries will not receive a payout. For that reason, it's often cheaper, and a great stop gap measure if short term coverage is needed or if other debts might otherwise impact getting a policy.

In contrast, whole life insurance is good until the death of the policyholder, provided premiums were kept up-to-date.While it is, typically, more expensive, it's whole life coverage and continues to build cash value. Upon death, beneficiaries will receive a payout, regardless of how long the policy has been held.

Universal life insurance is a type of whole life insurance that offers lower premiums, similar to term life, but also includes an investment element, allowing your contributions to grow over time and contribute to the payout received by beneficiaries.

Under the whole and term umbrellas, policies may also be variable or fixed. Variable life insurance policies payout to beneficiaries based on the cash value of the policy. Fixed life insurance policies payout a set amount, regardless of the value of the account at the time beneficiaries are ready to collect.

Additionally, most policies offer the option for policyholders to pay a single premium in one lump sum to fund the policy over time through premium payments.
How are Life Insurance Policies Different
The biggest difference in life insurance policies is the term. As discussed above, some policies will cover someone up until death while some may only last ten to twenty years. At that time, the policy ends.

Further, policies may be single-premium which typically acquire a cash value beyond the payout amount versus other policies which require on-time regular payments to remain valid.

Further, variable life insurance pays out based on the cash in the policy account whereas fixed policies have a set payout amount. For that reason, like whole life insurance, fixed policies may be more expensive.

The real differences between policies include:
Duration of coverage
Type of premium
Cost of premium
Amount of payout to beneficiaries
Investment and growth potential
What Factors Impact Your Life Insurance Options
In addition to the life insurance options available, you'll also want to consider several other factors before making your selection. Often, this requires talking with a qualified life insurance agent who can advise you regarding your circumstances as well as the policies available to you.

However, you'll want to consider the following factors prior to starting the discussion:
Potential policyholder health
Current financial situation
Future financial needs
Desired financial situation for beneficiaries
Overall goals for the policy (investment, savings, funeral/end of life wishes)
In short, it's always best to know what your wants and needs are when it comes to a life insurance policy, but it's also vital to understand your current situation. Still, when you meet with a life insurance agent, you'll also want to make sure you're asking them some questions too!
15 Questions to Ask Your Life Insurance Agent When Choosing Life Insurance
Obviously, you'll want to discuss your needs and limitations with your agent as well as what your options are when it comes to selecting the policy for you and your family.
How can I figure out how much life insurance I need?
Is whole or term life the best decision for me and my family?
Can I carry more than one policy?
Is there an advantage to carrying both term and whole life insurance?
Is there an advantage to going with one policy provider over another? What are those advantages?
Is my employer sponsored policy enough?
How much, over my lifetime, will this policy cost?
What happens if I miss a single payment? How does that impact my coverage?
How much will my policy leave my family at the end?
Are there circumstances that might impact the payout?
What benefits are guaranteed by a specific policy?
Are there any living benefits available?
How do contributions or payouts impact my taxes?
Can I add more coverage if needed?
How or why did you choose the policy provider?
Understanding how the insurance carrier or policy provider works with your insurance agent is vital. You want your agent to get the support they need to provide the service you require, but you also want to be sure you're getting the best policy possible. In an ideal world, you'll be able to find a carrier that provides great policies and great service. That's ELCO Mutual. If you're ready to start exploring your life insurance options, get in touch with us and we can connect you with an ELCO Mutual affiliated agent.