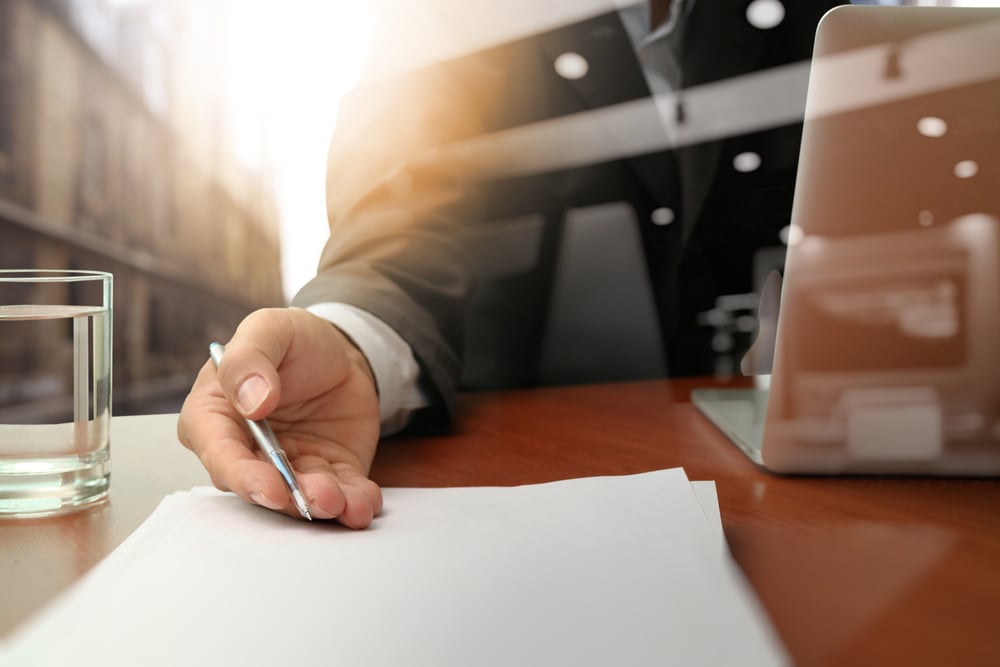 As we move through our lives, change is constant. Your health, income, household, and responsibilities can shift from one year to the next. Because change is always happening, it's a good idea to review your life insurance needs each year. This annual check-in gives you the opportunity to make sure that you have the right kinds of protection in place with coverage levels that are appropriate for your current needs and means.
Why should I review my life insurance coverage?
When you experience significant life changes, it's likely that your insurance needs will shift as well. Reviewing your coverage after major changes allows you to continue to provide protection for your loved ones that meets these changing needs. The following are examples of events that merit a reassessment of your life insurance needs and coverage.
Changes in Your Family
Marriage or Divorce
When you get married or divorced, it's likely that you will want to change the beneficiary of your life insurance policy. These moves can also change the amount of coverage you need. In the thrill of wedding planning or the torment of divorce proceedings, it can be easy to overlook details like your life insurance policy. Be sure to include it on your to-do list.
Birth or Adoption
When a new child comes into your family, your family's financial needs suddenly become much greater. The USDA estimates that a middle-income, two-parent family will spend a total of $233,610 (in 2015 dollars) to raise a child born in 2015 to age 17. Accounting for inflation, that's equivalent to more than $260,000 at the end of 2020. If you have a whole life insurance policy, consider adding a term life rider to provide added protection while your child is young.
When you're planning for a birth or adoption, take the time to consider what your expenses will be after the child arrives, both in the short and the long term. If a parent is planning to take time off or scale back work outside the home to care for the child, be sure to account for the reduced income. Also bear in mind that if you want to fund a college education, this cost will be in addition to the estimate cited above.
Adult Dependent
Sometimes, new household members aren't children. If you're caring for a parent or other adult family member who has become disabled, it's important to assess whether your life insurance coverage will allow them to continue to receive the care they need. That might mean providing for professional long-term care or giving other family members a financial cushion to allow them to take on caregiving responsibilities.
Death of a Beneficiary
It's always a good idea to name one or more contingent beneficiaries in case the main beneficiary you name on your life insurance policy dies before, shortly after, or at the same time as you do. This ensures that a loved one will be entitled to receive the benefit from your policy even if you don't have a chance to make a change following the death of a primary beneficiary.
If a beneficiary dies before you, update your policy as soon as possible. Even if you have already named a contingent or co-beneficiary, you'll want to name a living person as a primary beneficiary and update contingent and/or co-beneficiaries to ensure that the death benefit is distributed according to your wishes.
Changes in Your Circumstances
Change in Employment, Income, or Wealth
Sometimes, employers provide a certain amount of group life insurance coverage as an employment benefit. While this typically isn't enough to cover all of an individual's life insurance needs, it can be part of an overall insurance plan. If you have life insurance through your employer, make sure you understand whether it will follow you when you're no longer working there. If not, make a plan to replace the coverage when you need to.
An employment change can also mean a change in income. If you're moving up (or down) the economic ladder, whether because of a new job, an inheritance, or less fortunate events, assess whether your life insurance coverage is still appropriate. You may need more coverage to protect a higher standard of living, or you may need a new strategy to keep up with premium payments.
Home Purchase
A home purchase usually comes with a mortgage, which requires regular payments over a long period of time (often 30 years). Providing enough life insurance to pay off your mortgage protects your family from losing their home in case you can't be around to make those payments.
Improvements to Your Health
The healthier you are, the more affordable life insurance can be. That's because the underwriting process allows insurance companies to understand how much risk they're taking on by insuring you—and set your premiums accordingly. When you're shopping for life insurance, factors like smoking, obesity, and high blood pressure can cost you. Improving your health, on the other hand, could save you money.
If you've managed to quit tobacco for at least twelve months, for example, you could be eligible for significantly lower premiums. You could ask your insurer to reconsider your risk classification at this time or simply shop for a new policy using your current health status. Other health factors that could reduce your life insurance rates include improved cholesterol levels, lower blood pressure, and losing weight and maintaining a healthy BMI for at least a year.
Change is always happening. To make sure your loved ones stay protected, review your life insurance policy at least once per year, and make timely changes following major life events. For more insight into life insurance, subscribe to the ELCO Mutual blog.